Does Fitbit Monitor Blood Pressure?
Fitbit fitness trackers monitor a bunch of different things, including heart rate. But does Fitbit monitor blood pressure?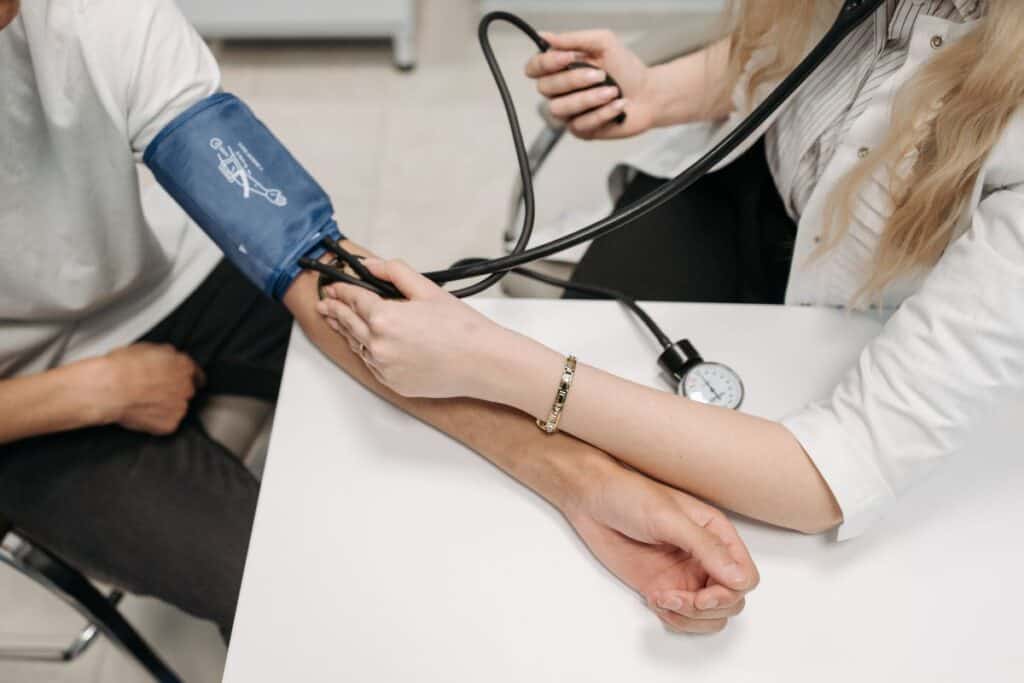 While you are researching the Fitbit, check out the Fitbit page along with bookmarking these other popular articles for future review: The Ultimate Guide To Smartwatches With Fall Detection, How to Change Fitbit Sense Weather to Fahrenheit: A Step-by-Step Guide, and Here's Which Smartwatches Can Detect Afib (Must Read!)
No, Fitbits cannot monitor your blood pressure. Such a feature is very difficult to perfect and is only available in some high-end watches. Even the best watches aren't always accurate, and they cannot replace the equipment at your local clinic.
We tried monitoring our blood pressure on our Fitbit watches but soon realized it was impossible. The good news is that Fitbits can monitor your heart rate and blood oxygen levels. Here's what you need to know about Fitbits and what vital signs they can monitor.
How Good Are Fitbits for Tracking Your Health?
Fitbits are popular fitness trackers that people use to monitor their activity levels and sleep patterns. They also come equipped with built-in GPS for hiking, running, and cycling, and can also detect arrhythmias.
Some models can even charge in 12 minutes. But how accurate are these devices when it comes to tracking your health?
There is no doubt that Fitbits are good at monitoring your activity levels. They use sensors to track your movements and estimate the number of steps you take each day.
They also have a heart rate monitor that can give you an idea of how many calories you burn during exercise. However, there are some limitations to consider.
First of all, Fitbits only track your activity level when you wear them. If you take the device off for any reason, it will not be able to accurately record your activity level for that period of time.
Additionally, Fitbits may not be able to pick up on all forms of movement. For example, they may not register swimming or other activities that don't involve a lot of arm movement.
Another thing to keep in mind is that Fitbits only provide an estimate of the number of calories you burn during exercise.
The estimate may be inaccurate if you have a very high or low metabolism. Finally, keep in mind that Fitbits are not medical devices and should not be used to diagnose or treat health conditions. If you're concerned about your health, talk to your doctor instead of relying on a fitness tracker.
How Does Fitbit Monitor Your Heart Rate and Blood Oxygen?
Fitbit uses heart-rate technology to estimate your oxygen consumption and calculate your heart rate and blood oxygen.
The heart-rate sensor uses two light-emitting diodes (LEDs) that shine onto your skin and detect the amount of blood flow. Blood is red because it reflects red light and absorbs green light.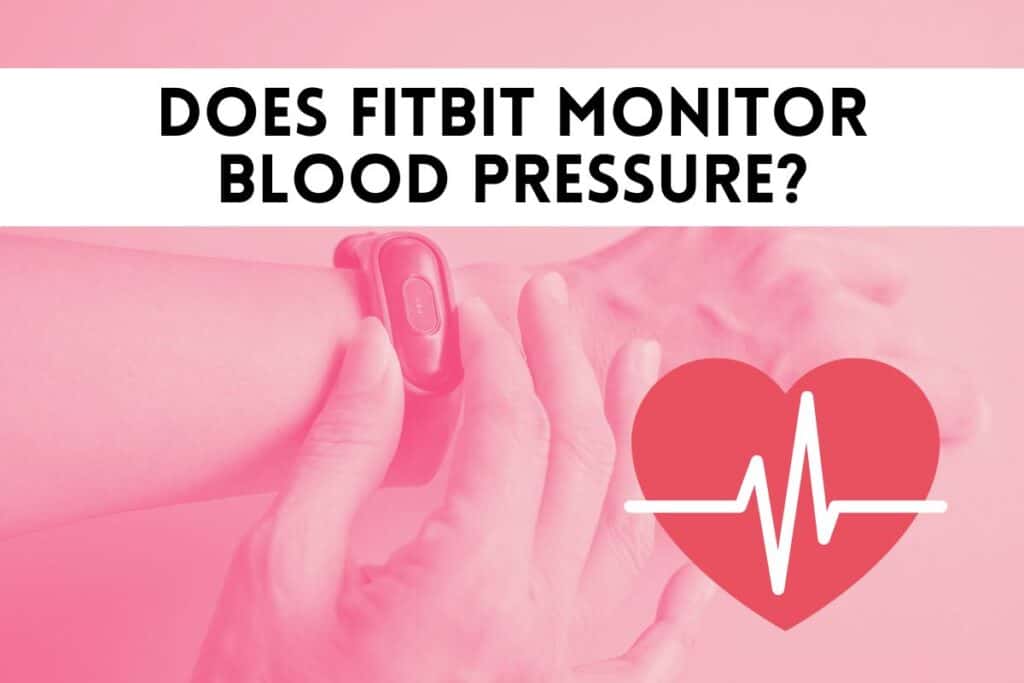 The LEDs emit green light, which is absorbed by your blood. The more blood flow, the more green light is absorbed. The heart-rate sensor also uses infrared light to detect the amount of blood flow. Blood is red because it reflects red light and absorbs green light.
The LEDs emit red light, which is absorbed by your blood. The more blood flow, the more red light is absorbed. The heart-rate sensor uses a photodetector to detect the absorbance of the LED light by your blood.
The photodetector converts the absorbance into an electrical signal that is then sent to the heart-rate monitor. The heart-rate monitor displays your heart rate and estimates your oxygen consumption. Fitbit also uses heart-rate technology to track heart rate zones and optimize exercise routines.
Does Fitbit Track Your Night's Sleep
Yes, Fitbit tracks your sleep cycle, including your time spent awake, your restless periods, and your deep sleep. You can wear your Fitbit to bed and sync it every morning to see your night's sleep stats. 
The app provides a detailed breakdown of how much time you spend in each stage of sleep so you can track your progress over time. If you're looking to improve your sleep quality, Fitbit's sleep-tracking features can be a helpful tool. 
However, it's important to note that Fitbit's data only estimates your sleep quality and is not meant to be used as a medical diagnosis. If you're concerned about your sleep habits, speak with a doctor or health care professional.
How Good Is Versa 3 for Health Tracking?
Fitbit's latest fitness tracker, the Versa 3, is a real-time pace-tracking watch that also uses skin temperature detection.
It's great for athletes and workout enthusiasts who want to improve their health and performance. 
The watch has Fitbit's PurePulse 2.0 heart rate tracking technology, which supports 24/7 monitoring during exercise and while sleeping. 
It also includes Fitbit's new Active Zone Minutes feature, which tracks your time in each heart rate zone and rewards you for meeting your targets.
In addition, the Versa 3 has built-in GPS and NFC support for contactless payments. And like all Fitbit devices, it syncs wirelessly with your smartphone and computer.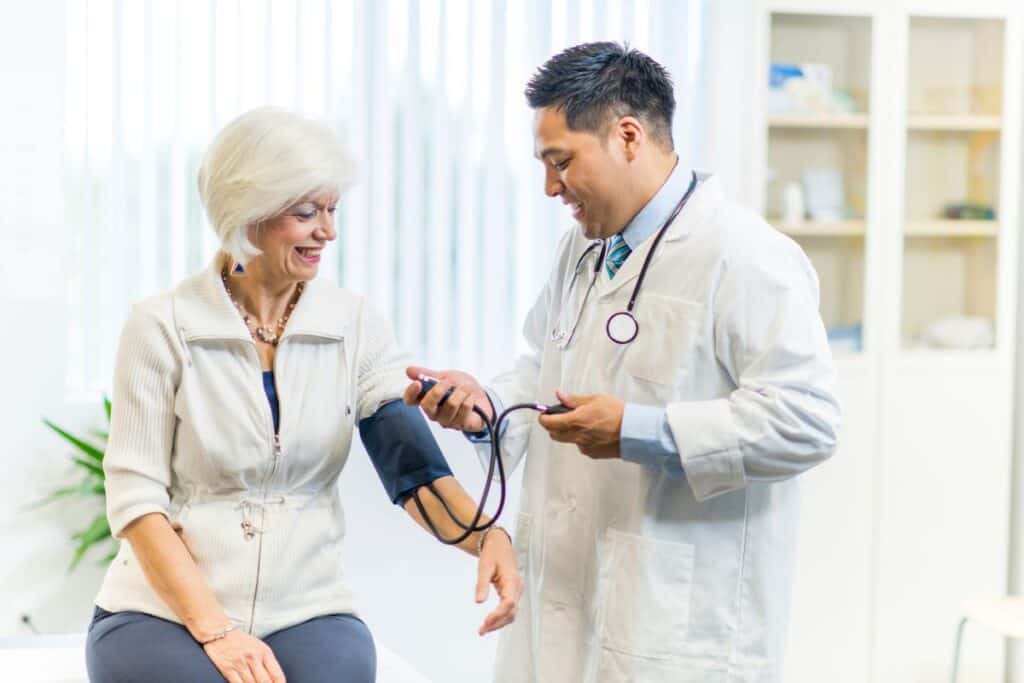 So if you're looking for a fitness tracker that can help you improve your health and performance, the Fitbit Versa 3 is a great option.
What About the Fitbit Charge 5?
The Fitbit Charge 5 is the most advanced Fitbit out there. It offers 24/7 heart rate monitoring and stress management scores.
This makes it a great device for those who want to track their health and fitness. The Fitbit Charge 5 also has a built-in GPS, allowing you to track your workout routes and your real-time pace and distance. 
Plus, it has an always-on display, so you can see your stats even when you're not working out. And, if you're looking to get in shape, the Fitbit Charge 5 can help you set and reach your fitness goals.
Overall, the Fitbit Charge 5 is a great health-tracking device that is packed with features to help you stay fit and healthy.
Best Health Tracking Alternatives to Fitbit
If you are not yet sold on spending a lot of money on well-known brands like Apple Watch, Fitbit or Garmin smartwatches. Give Amazfit brand watches a try. I have been testing one of their smartwatches for the last three weeks and for the price point I have been very pleased.
Photo of the Alternative Watch I Own Now:
Amazfit brand smart watches are a good alternative to other brand-name fitness tracker watches for several reasons.
First, Amazfit smartwatches offer a wide range of features and functionality at an affordable price. Many of their watches come with GPS tracking, heart rate monitoring, sleep tracking, and other health and fitness features that are found on more expensive brand-name watches. This makes Amazfit a good value for those who want a high-quality fitness tracker without breaking the bank.
Second, Amazfit smartwatches have a long battery life, which is a major advantage for those who use their fitness tracker on a daily basis. Many Amazfit watches can last for several days or weeks on a single charge, depending on the specific model and its use. This is in contrast to other brand-name watches, which may need to be charged daily or even more frequently.
Third, Amazfit smartwatches have a sleek and stylish design, making them suitable for both casual and formal wear. Many of their watches come with a variety of interchangeable bands, allowing users to customize their look to suit their personal style.
Overall, Amazfit brand smartwatches offer a combination of features, value, battery life, and style, making them a good alternative to other brand-name fitness tracker watches.
Key Takeaways
Fitbit can help people to better understand their activity levels and how they impact their overall health.
By tracking caloric intake, Fitbit can help people to make healthier choices about what they eat and drink.
The ability to track sleep patterns can be extremely helpful for those who are trying to get a better night's sleep.
Knowing your heart rate can help you improve your cardiovascular health.
Using Fitbit's goal-setting feature can help you to stay motivated and on track with your fitness goals.