Can You Make And Answer Calls On Fitbit Versa 3?
The Fitbit Versa 3 has almost the same features as most smartwatches, but can you make calls on a Versa 3?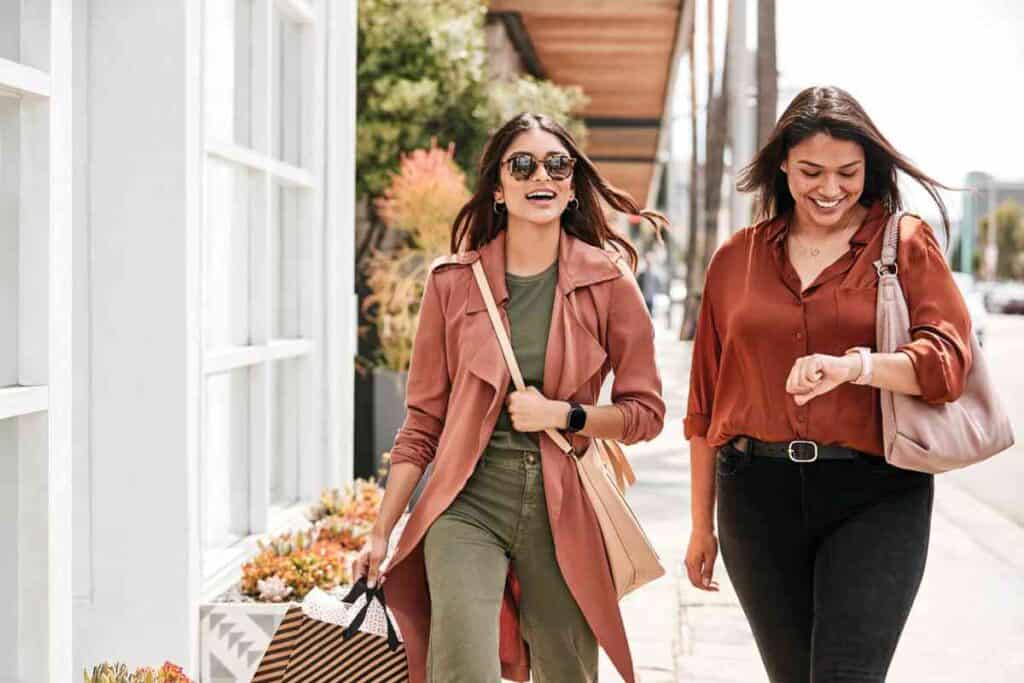 Discover the perfect companion for your health journey in our latest post, The Best Fitbit for Women.
Can You Make Calls On The Fitbit Versa 3?
To answer calls on your Fitbit Versa 3, you just need to press one digital button. All you have to do is to wait for someone to call you. Tap on the green phone icon on your watch to receive a call, and press the red phone icon to end the call. 
We have been using Fitbits ever since the beginning. In the following paragraphs, we will use our experience to teach you how to answer and make calls using a Fitbit Versa 3.
We will share with you some of the limitations of these watches. You will also learn to text on a Fitbit Versa 3.
How to Make Calls on a Fitbit Versa 3
We get these questions all the time, so let's talk about it in depth. Smartphone users must have the latest Android, such as the 8.0+ to make calls, while iPhone users must have the latest iOS, with Fitbit should running in the background.
You should have a high-speed internet connection. You will have difficulty making calls with a slow internet connection.
Don't use Alexa when making calls on a Fitbit Versa 3, as it is not supported. It would be best if you used Google assistant instead.
When making calls on a Fitbit Vera 3 or Fitbit Sense, you should activate the "on-wrist calls" feature. It would be best if you connected the watch to external earbuds.
The on-wrist call feature on your Fitbit Versa 3 smartwatch will enhance your calling experience. The phone should also be nearby to prevent any lagging during the call.
You must instruct Google Assistant to make a call. You can also transfer calls from the watch to your phone.
Click on the three-dot icon to transfer a call from your Fitbit Smartwatch. To transfer the call back to the smartwatch, click the watch icon.
Remember that you cannot dial a number on a Fitbit watch. This feature is only available in Galaxy Watch 4.
Answering Calls on a Fitbit Versa 3 or a Fitbit Sense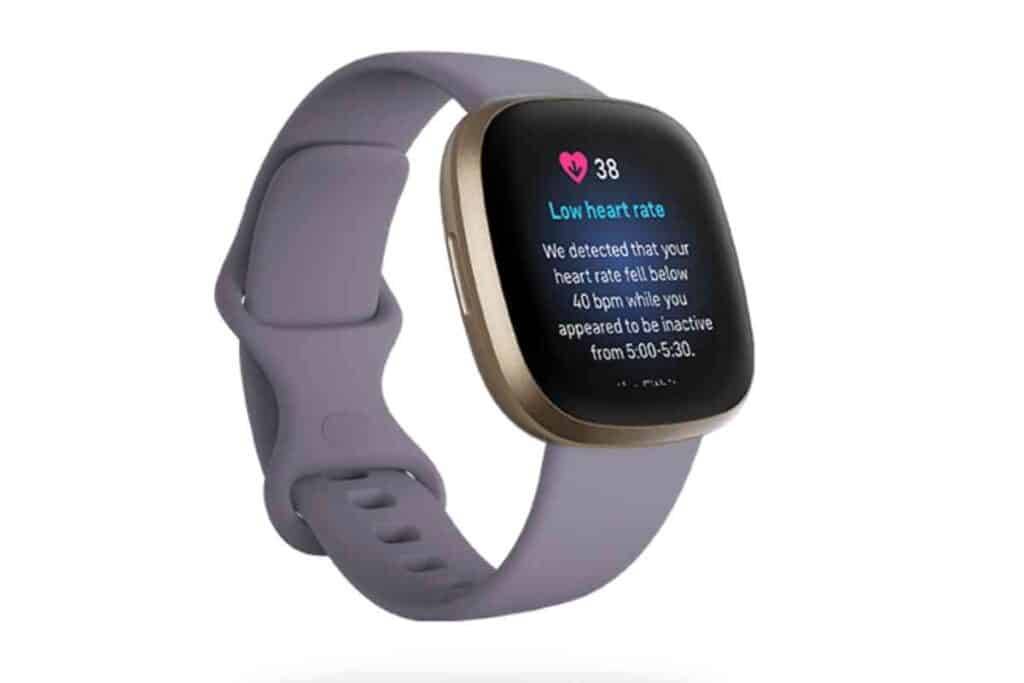 Answering calls on a Fitbit watch is even easier. If everything is synced and connected, you must tap on the green phone icon on your watch screen.
Tap on the red phone icon to end a call. You can also view the caller's ID and contact details when communicating via call on your Fitbit watch.
It is important to note that only the Fitbit Versa 3 and the Fitbit Sense can make and receive calls. On no other Fitbit device, do you have voice-calling options?
Can a Fitbit Smartwatch Make Calls Without a Phone
It is worth noting that neither the Fitbit Versa 3 nor the Fitbit Sense can make calls without a phone.
The Fitbit watch doesn't have eSim support for making or receiving calls. eSim support is a feature only available in Samsung Galaxy or Apple Watches.
The Fitbit smartwatch depends on the phone's resources for calls. If you want to use a watch to make and receive calls, it is better to opt for a Samsung Galaxy Watch 4 or an Apple Watch 7.
Can You Text on a Fitbit Versa 3
You can receive messages and notifications from all messaging services. However, your Fitbit watch needs to pair with an android device to respond to those messages.
If you are an iPhone user, your Fitbit watch will give you all the notifications to review. However, you won't be able to respond to them directly with a Fitbit watch.
The only notifications you can respond to are the Fitbit app notifications. However, it would be best if you were connected to an iPhone.
For Android users, these are the only devices that can make calls.
Fitbit Charge 3
Fitbit Charge 4
Fitbit Charge 5
Fitbit Inspire 3
Fitbit Iconic
Fitbit Luxe
Fitbit Sense Series
Even the most popular Fitbit models, like the Fitbit inspire HR, or the Inspire 2, don't support the Quick Reply feature, even if you pair them with an android phone.
Your Fitbit watch must be connected to an android phone via Bluetooth with the Fitbit app running in the background.
How to Sync Fitbit Versa 3 and Sense to a Phone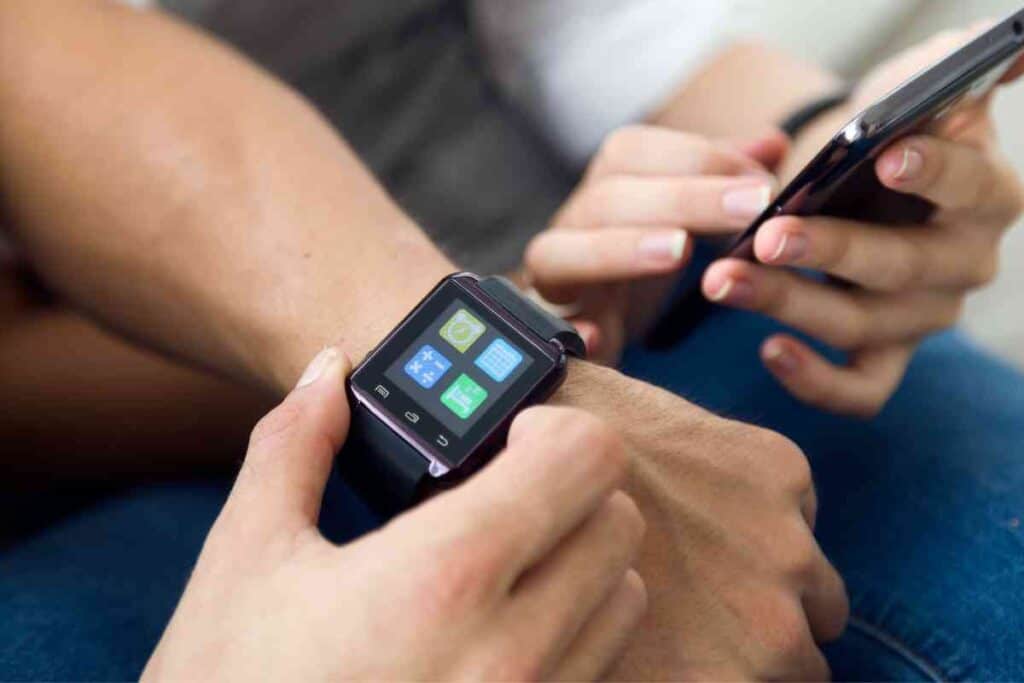 Access the settings in your phone, and turn the Versa Bluetooth on. Next up, open the Fitbit app on your phone. Then click on the Today tab and tap on your profile picture icon.
Then, select your particular Fitbit device from within that list. Now, scroll down and tap on "general." Then, tap on notifications.
Once you are in, tap on text messages, emails, and calendar events to ensure the notifications are turned on.
Click on "App notifications" to see notifications on your Fitbit watch. Scroll down and review all the applications that can send notifications to your Fitbit watch.
Use the "sync now" feature to sync the Fitbit app to your device. You will see an "All Day Sync" option if you have an older Fitbit version. Activate this feature, and you won't miss any notifications.
For Android users, the Fitbit watch will receive notifications from all the calendars they are synced to. In the case of iPhones, a Fitbit Sense or Fitbit Versa will sync only with your chosen calendar application.
How to Respond to Messages on a Fitbit Versa 3
Open the notification you want to respond to. Then, you must choose how exactly you want to respond. There are five different quick replies for each application.
To respond with an emoji, click on the emoji icon. Then, tap on the microphone icon to reply using voice-to-text.
Go to microphone settings on your Fitbit on the settings app. Remember, the voice reply feature is available on in Fitbit Vera 2+ and Fitbit Sense series.
In some watches, you need to tap "reply." Next, choose the reply or the emoji icon. If you don't see any options, quick replies aren't available for the app that sent the notification.
Key Takeaways
The Fitbit Versa 3 answers call more quickly than the Samsung Galaxy watches.
You must use Google Assistant on Fitbit Versa 3 or Fitbit Sense because Alexa isn't supported.
If you are paired with an iPhone, the experience will be even more limited.
The watch can only make Bluetooth calls.
The connected phone must always be nearby.
The texting feature is only available on specific fitbits.