Best Fitbit for Women: Top Picks and Buying Guide 2023
Best Fitbit for Women: Fitbit Fitness trackers have become an essential part of maintaining a healthy lifestyle. These wearable devices help monitor various aspects of daily activity, from counting steps to tracking sleep patterns. Among the numerous fitness trackers on the market, Fitbit stands out as a popular and reputable brand, offering a range of options tailored to different needs and preferences.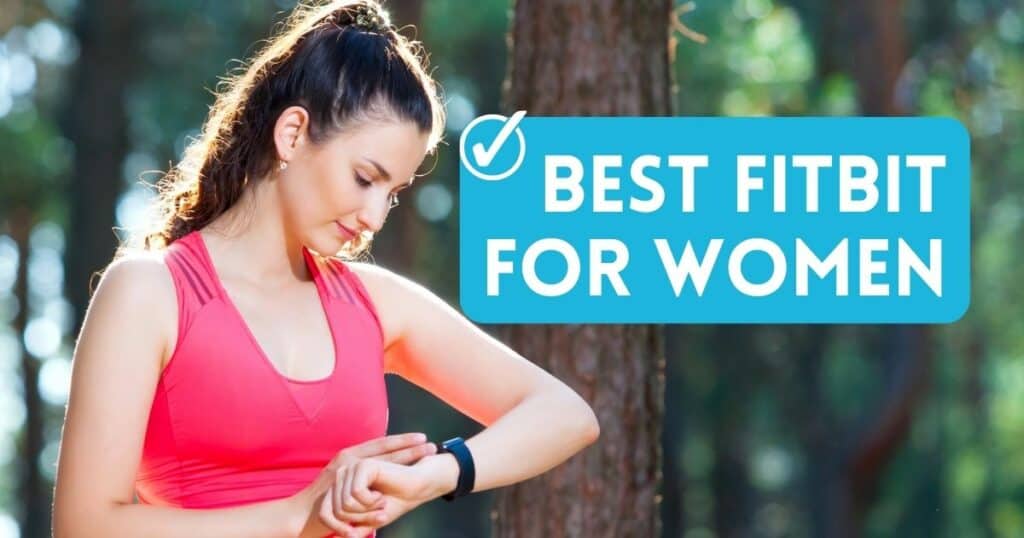 While you are researching the best Fitbit for women, be sure to bookmark these popular articles for further reading: Why Does My Fitbit Keep Vibrating?, How Does Fitbit Calculate Resting Heart Rate?, Turning On Your Fitbit Versa, and Here's Which Smartwatches Can Detect Afib (Must Read!)
For women, a Fitbit not only serves as a practical tool for monitoring health and wellness, but it can also be a stylish accessory that complements their wardrobe. With a variety of designs and features to choose from, selecting the best Fitbit for women involves considering factors such as aesthetics, battery life, fitness tracking accuracy, and ease of use.
When purchasing a Fitbit, it is crucial for women to consider their specific needs and preferences in tracking their activities and health.
For instance, some may prioritize a slim and fashionable design, while others might need advanced tracking capabilities for various workouts or waterproof for swimming. It is essential to identify the features that best align with your individual fitness goals and lifestyle.
Considering these considerations, we have researched and tested various Fitbit models to present you with our top recommendations for the best Fitbit for women.
You can confidently select the ideal fitness tracker to help you achieve your health and wellness objectives by comparing different designs and capabilities.
Best Fitbits for Women
Explore our carefully curated list of the best Fitbits for women. These fitness trackers cater to various needs, preferences, and budgets, ensuring you find the perfect match for your fitness journey.
Fitbit Charge 5 Advanced Health & Fitness Tracker with Built-in GPS, Stress Management Tools, Sleep…
Fitbit Inspire 3 Health & Fitness Tracker with Stress Management, Workout Intensity, Sleep Tracking,…
Fitbit Luxe Fitness and Wellness Tracker with Stress Management, Sleep Tracking and 24/7 Heart Rate,…
Fitbit Versa 3 Health & Fitness Smartwatch with GPS, 24/7 Heart Rate, Alexa Built-in, 6+ Days…
Fitbit Inspire 2 Health & Fitness Tracker with a Free 1-Year Fitbit Premium Trial, 24/7 Heart Rate,…
Fitbit Charge 5 Advanced Health & Fitness Tracker with Built-in GPS, Stress Management Tools, Sleep…
Fitbit Inspire 3 Health & Fitness Tracker with Stress Management, Workout Intensity, Sleep Tracking,…
Fitbit Luxe Fitness and Wellness Tracker with Stress Management, Sleep Tracking and 24/7 Heart Rate,…
Fitbit Versa 3 Health & Fitness Smartwatch with GPS, 24/7 Heart Rate, Alexa Built-in, 6+ Days…
Fitbit Inspire 2 Health & Fitness Tracker with a Free 1-Year Fitbit Premium Trial, 24/7 Heart Rate,…
The Fitbit Charge 5 is an excellent choice for women who want a combination of health tracking, fitness features, and stylish design in a compact package.
Pros
Comprehensive health insights and fitness tracking features
6-month Fitbit Premium membership included
Sleek and comfortable design
Cons
GPS connectivity can be unreliable
Sensitive step counting may lead to inaccuracies
Band durability issues
The Fitbit Charge 5 offers a variety of health and fitness-related features that make it easy for you to manage your overall well-being. Some of its standout features include Daily Readiness Scores, stress management tools, and sleep tracking.
With a 6-month Premium membership, you can access personalized insights, advanced analytics, and guided programs to optimize your health.
However, some users have reported that the GPS connectivity on the Charge 5 can be unreliable. This issue might prove frustrating if you're looking to accurately track your outdoor runs or walks.
Additionally, the step counting feature can be quite sensitive, making it difficult to get an accurate reading. Despite these downsides, the Charge 5 remains a popular choice for its sleek design, comfort, and overall functionality.
Its design is suitable for both everyday wear and workouts, making it easy to monitor your health without sacrificing style.
The Charge 5 provides comprehensive data and insights on your body and mind, making it a perfect companion for those who want insights into their health and preferences.
With its all-in-one approach and 6-month Premium membership, the Fitbit Charge 5 is ideal for women who want to invest their time and resources in a fitness tracker that offers advanced features and a personalized experience.
Fitbit Charge 5 Advanced Health & Fitness Tracker with Built-in GPS, Stress Management Tools, Sleep…
Optimize your workout routine with a Daily Readiness Score that reveals if you're ready to exercise or should focus on recovery (Requires Fitbit Premium membership)..Operating temperature : 14° to…
Get a daily Stress Management Score showing your body's response to stress and take steps to improve your levels with an on-wrist EDA sensor mindfulness session. Band Size:Sm: Fits wrist 5.1″- 6.7″…
Track your heart health with high & low heart rate notifications and a compatible ECG app (The Fitbit ECG app is available in select countries. Not intended for use by people under 22 years old.)
A great choice for women seeking a well-rounded fitness tracker focusing on stress management, workout intensity, sleep tracking, and 24/7 heart rate monitoring.
Pros
Comprehensive health tracking features
Stress management and sleep tracking
Comfortable and lightweight design
Cons
Fitbit Premium required for some features
Some features are location-specific
Battery life may vary with usage
The Fitbit Inspire 3 Health & Fitness Tracker is an excellent device to support your fitness goals and help you manage your overall well-being.
The variety of tracking features ensure you clearly understand your body's needs and targets. When wearing this tracker, your stress levels become better managed as it offers relax breathing sessions, mindfulness practices, and daily stress management scores.
Not only does the Inspire 3 help you handle stress, but it also aids in optimizing your workouts and daily activity. With over 20 exercise modes, active zone minutes, and daily readiness scores, you'll have all the tools you need to tailor your exercise regimen for maximum results.
You'll also appreciate the automatic sleep tracking and personalized sleep profile, allowing you to monitor your sleep patterns and improve your rest – vital for overall health.
One of the cons to consider is that the Inspire 3 requires a Fitbit Premium membership for access to some features like daily readiness scores. Additionally, features like irregular rhythm notifications are only available in select countries and for select Fitbit products.
Despite these limitations, the Fitbit Inspire 3 stands out as a comfortable and lightweight tracker. It's water-resistant up to 50 meters, which adds to its versatility. The device also keeps you connected day and night with its color touchscreen, customizable clock faces, and notifications for calls, texts, and smartphone apps.
The Fitbit Inspire 3 is an excellent choice if you're looking for a fitness tracker with comprehensive health tracking features and stress management tools.
Its comfortable design and array of helpful functions make it easier for you to stay on top of your wellness journey.
Fitbit Inspire 3 Health & Fitness Tracker with Stress Management, Workout Intensity, Sleep Tracking,…
Inspire 3 is the tracker that helps you find your energy, do what you love and feel your best. All you have to do is wear it.Operating temperature: 0° to 40°C
Move more: Daily Readiness Score(1), Active Zone Minutes, all-day activity tracking and 24/7 heart rate, 20+ exercise modes, automatic exercise tracking and reminders to move
Stress less: always-on wellness tracking, daily Stress Management Score, mindfulness sessions, relax breathing sessions, irregular heart rhythm notifications(2), SpO2(3), menstrual health tracking,…
The Fitbit Luxe is an elegant and chic fitness tracker that boosts both your physical and mental well-being.
Pros
Fashion-forward design with vibrant color display
Comprehensive sleep tracking and sleep score
Effective heart rate monitoring and active zone minutes
Cons
Battery life may be shorter than expected
Some connectivity issues with Bluetooth
GPS relies on phone connection
The Fitbit Luxe is not your ordinary fitness tracker; its sleek and fashionable design sets it apart and makes it a perfect accessory for women.
The tracker provides valuable insight into your sleep patterns, helping you make improvements to power through your days with more energy. With heart rate tracking, you can maximize your workouts and monitor resting heart rate trends for improved overall health.
In addition to its fitness tracking capabilities, the Fitbit Luxe also offers stress management tools and a 6-month trial of Fitbit Premium for new and returning users, giving you access to even more features.
The on-wrist display is easy to read and interact with, allowing you to quickly access essential workout and health information.
While the Luxe has many impressive features, it's important to note that its battery life may be shorter than you expect (up to 5 days, depending on usage).
Additionally, some users have experienced Bluetooth connectivity issues, which could affect syncing data to the app. Lastly, the GPS functionality of the Fitbit Luxe relies on your phone connection, so it may not be as accurate if you prefer to work out without your phone.
The Fitbit Luxe is an excellent investment if you value style and functionality equally. Its chic design and comprehensive features make it perfect for women who want a more fashionable way to track their fitness and well-being.
This Fitbit Versa 3, a versatile fitness smartwatch, is perfect for tracking your health and staying motivated on your fitness journey.
Pros
Up to 6 days battery life with fast charge
Built-In GPS for pace and distance tracking
24/7 Heart Rate for personalized health trends
Cons
Requires subscription for music services
Active Zone Minutes feature may not be suitable for everyone
Slightly less accurate activity tracking compared to competitors
The Fitbit Versa 3 is a fantastic option if you're looking to take control of your health and fitness goals. It combines impressive battery life with a built-in GPS feature, allowing you to leave your phone behind during your outdoor workouts.
You'll love the easy and quick charging and can track your calorie burn and uncover personalized health trends with the 24/7 heart rate monitor.
However, one downside is that you'll need a subscription to music services like Spotify or Deezer if you want to store and play music directly from the watch. Although its Active Zone Minutes feature can be quite helpful for some users, keep in mind that it might not align with everyone's workout preferences.
Also, it's worth noting that the activity tracking might not be as precise as some competitors, such as Garmin, especially concerning longer distances during outdoor activities.
Despite these minor drawbacks, the Fitbit Versa 3 is still a reliable and stylish choice for those looking to monitor their health and fitness.
It's user-friendly and easily customizable, making it an excellent option for everyone, from fitness beginners to seasoned athletes. Make it part of your daily routine and stay motivated on your journey towards better health.
Upgrade your fitness journey with the Fitbit Inspire 2, a sleek and user-friendly tracker perfect for women's needs.
Pros
Comprehensive tracking: activity, sleep, and heart rate
10 days of battery life
Swimproof and stylish design
Cons
Side touch buttons can be accidentally triggered
Smartphone notifications require close proximity
Band durability issues reported by some users
The Fitbit Inspire 2 is an excellent device for anyone looking to start or further their fitness journey. With its sleek and slim design, it is both stylish and functional, making it a favorite among women.
The 24/7 heart rate tracking, Active Zone Minutes, and sleep monitoring enable you to keep an eye on your overall health and progress. As someone who frequently uses fitness trackers, I enjoyed the convenience that the extended 10-day battery life offers, allowing me to focus on my workouts instead of constantly charging the device.
On the other hand, the side touch buttons can be a minor annoyance, as they can be easily triggered during workouts. The notifications feature can also be limiting, as it only works when your phone is nearby.
Some users have reported concerns about the band's durability, but my experience with the Fitbit Inspire 2 has been positive.
As a fitness tracker that provides personalized insights and step-by-step guidance, the Fitbit Inspire 2 delivers the essential features necessary for a healthier lifestyle. The added bonus of a 1-year Premium trial allows users to access even more advanced features, maximizing their fitness progress.
Overall, I recommend the Fitbit Inspire 2 Health & Fitness Tracker to any woman seeking a trustworthy and efficient tool to help them achieve their health goals.
Currently On Sale
Fitbit Inspire 2 Health & Fitness Tracker with a Free 1-Year Fitbit Premium Trial, 24/7 Heart Rate,…
Optimize your workouts with a Daily Readiness Score that reveals if you're ready to exercise or should focus on recover (requires Fitbit Premium membership. Premium content recommendations are not…
Earn active zone minutes as you progress toward your weekly 150 minutes of heart-pumping activity and use 20+ exercise modes to track goals like distance, calories burned and more
Track all-day activity: your steps, distance, hourly activity and calories burned
Buying Guide
When choosing the best Fitbit for women, it's important to consider several key factors. You can find a device that will best suit your lifestyle and fitness goals by focusing on your specific needs and preferences.
Features to Consider
Design: Look for a sleek and stylish design that fits comfortably on your wrist. Fitbits come in various sizes and colors, so choose one that matches your personal style and preferences.
Display: Fitbits have different types of displays, ranging from simple LED lights to full-color touchscreens. Consider your needs and decide whether you prefer a basic display or something more advanced.
Battery Life: Battery life varies between models, so consider whether you would prefer a device that needs to be charged daily or one that can last several days on a single charge.
Water Resistance: Some Fitbits are water-resistant, while others are waterproof. Consider your preferred activities and whether you need a device that can withstand sweat, rain, or even swimming.
Fitness Tracking Features: Different Fitbits offer different fitness tracking capabilities. Consider which types of activities you want to track, such as steps, distance, calories burned, active minutes, and heart rate. Some models also offer additional features like sleep tracking, stress tracking, and menstrual cycle tracking.
| Feature | Importance to You (1-5) |
| --- | --- |
| Design | |
| Display | |
| Battery Life | |
| Water Resistance | |
| Fitness Tracking | |
Use this table to help you prioritize the features most important to you, and narrow down your selection based on your unique needs and preferences. Keep in mind that the ideal Fitbit for you will strike a balance between your desired features and your budget.
As you evaluate your options, remember to consult user reviews and expert recommendations to ensure you make an informed decision.
Frequently Asked Questions
What Are The Most Comfortable Fitbits For Daily Wear?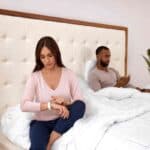 When it comes to comfort, the Flex 2, Alta HR, and Inspire series are the top options for daily wear. They are slim and lightweight, allowing you to wear them comfortably throughout the day. The bands of these devices are also easily adjustable to fit various wrist sizes and can be easily replaced as needed for a personalized touch.
Which Fitbits Offer The Best Features For Women's Health Tracking?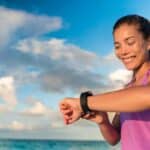 Fitbit offers women's health tracking features on most of their devices. The Charge 3, Charge 4, Versa series, and the Sense smartwatch are ideal choices. They track menstrual cycles, ovulation, and other related health data, allowing you to monitor your overall health and well-being.
What are the top Fitbit models for different activity levels?
Low-Activity: For those with a relatively low activity level, the Flex 2 or Inspire series are suitable choices. They offer basic fitness tracking with step counting, calories burned, and sleep tracking.
Moderate-Activity: For those who engage in regular exercise or activities, the Charge 4 and Versa series provide additional features like heart rate monitoring, GPS tracking, and multi-sport modes.
High-Activity: For highly active individuals or athletes, the Fitbit Ionic or Fitbit Sense smartwatch are the top options. These feature-rich devices offer advanced fitness tracking, built-in GPS, and other performance-related metrics.
| Activity Level | Recommended Fitbit Models |
| --- | --- |
| Low-Activity | Flex 2, Inspire series |
| Moderate-Activity | Charge 4, Versa series |
| High-Activity | Ionic, Sense smartwatch |
How do various Fitbits compare in terms of battery life and durability?
Battery life differs among Fitbit models:
Flex 2 and Inspire series offer up to 5 days of battery life.
Charge series and Versa series provide approximately 7 days depending on usage.
The Ionic and Sense smartwatches typically last up to 5 days, but battery life may be shorter depending on usage and additional features.
Regarding durability, all Fitbit devices are water-resistant, with some offering up to 50 meters of water resistance (e.g., Charge 4, Versa series, Ionic, and Sense smartwatch). Be sure to check individual product specifications for each model's water resistance capabilities.
Which Fitbits Are Best For Beginners Or Those New To Fitness Wearables?
If you're new to fitness wearables, starting with a simple, easy-to-use device is recommended. The Flex 2, Inspire series, and Alta HR offer basic fitness tracking features and user-friendly interfaces that familiarize you with the technology without feeling overwhelmed.
Are There Any Fitbits Specifically Designed For Seniors Or Older Adults?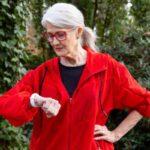 While no Fitbit models are specifically designed for seniors or older adults, many devices offer features beneficial to this demographic. The Inspire series, Alta HR, and Versa series come with easy-to-read displays, step counting, sleep tracking, and heart rate monitoring, making them suitable options for older users. Also, the Fitbit app has a user-friendly interface, allowing you to sync your device and analyze your progress.