The Ultimate Guide To Smartwatches With Fall Detection
Fall detection is an incredible feature in most new smartwatches. If you're looking for one, read on to know which smartwatches have fall detection.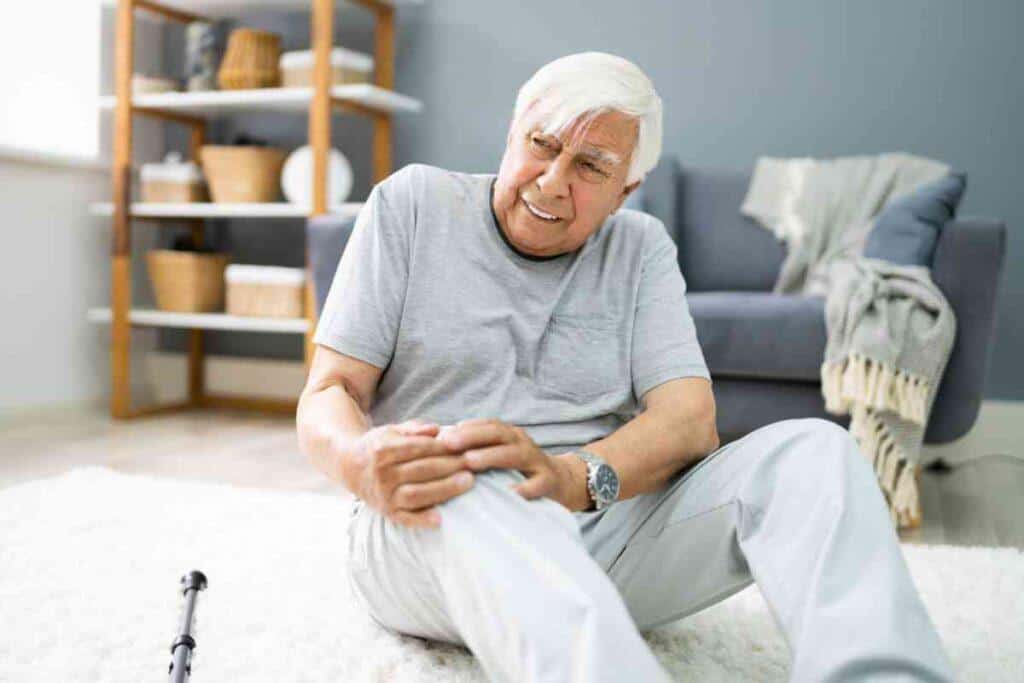 Which smartwatches have fall detection?
The most popular smartwatches with fall detection are the Apple Watch Series 7, Samsung Galaxy Watch 3, Garmin Forerunner 945, Apple Watch SE, Samsung Galaxy Watch 4, and Garmin Forerunner 55.
As smartwatch enthusiasts, we understand the importance of fall detection, especially if you're out hiking or even just at home. Using our research, we have compiled a list of the best smartwatches with fall detection. 
How Do Smartwatch Fall Detection Systems Work?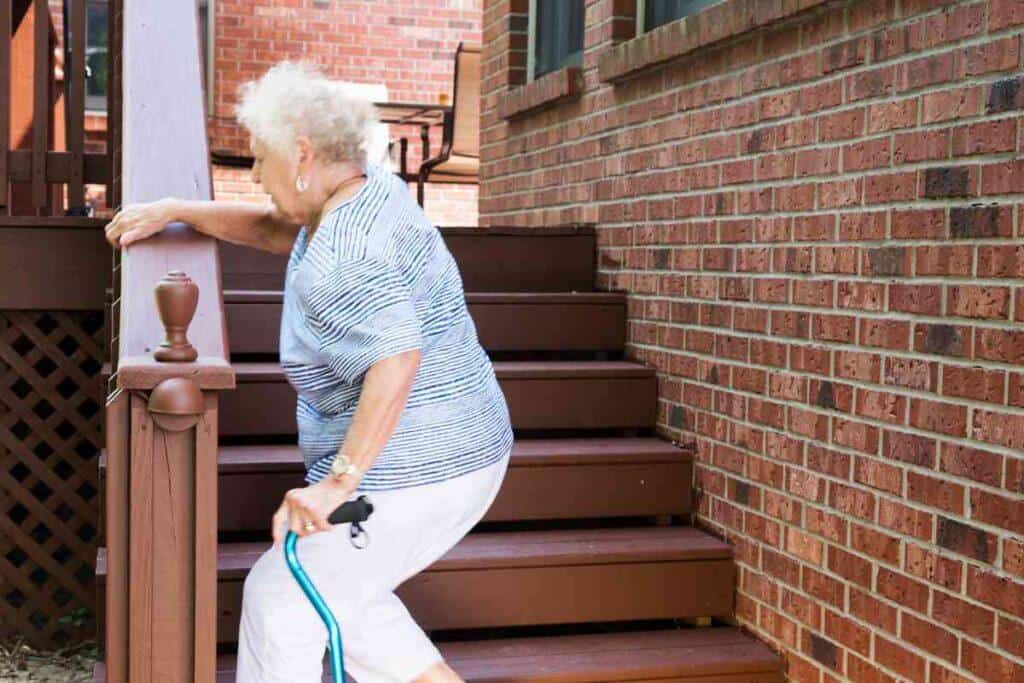 Smartwatches are becoming increasingly popular as people seek to stay connected on the go. One of the latest features available in smartwatches is fall detection systems, which can detect when you fall and alert emergency services if necessary.
This system works by monitoring your activity for specific discrepancies that may signal a fall, such as an abrupt change in movement speed or unusual angles of movement.
If any of these discrepancies are detected, the watch will set off an alert to notify emergency contacts or services.
Smartwatches with fall detection capabilities also often come with additional features designed to improve user safety, such as sensors that monitor heart rate and respiration.
These sensors can detect changes in vital signs indicating a severe medical emergency, allowing users to receive help quickly should something occur.
As technology advances, smartwatches' fall detection systems will likely become even smarter and more efficient at predicting and detecting falls. In this way, they may be able to save lives in time-critical situations.
What Are the Benefits of Fall Detection?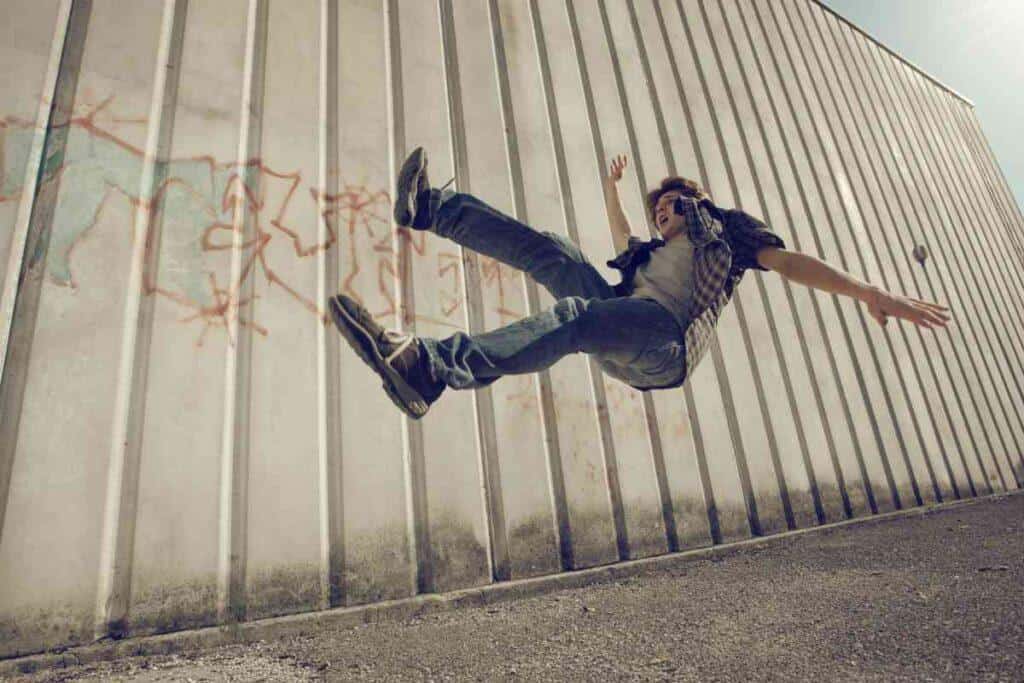 Fall detection in smartwatches is an innovative feature that uses sensors and accelerometers to detect if a person has fallen suddenly or uncharacteristically.
This feature has many benefits, including reducing risks of injury, providing assistance during emergencies, and improving quality of life.
First, when activated, fall detection will identify sudden falls — such as slips on the stairs or falls due to medical conditions like seizures — and alert emergency services if necessary.
Second, smartwatch fall detection can reduce the risk of serious injuries by providing quick access to medical advice and response times.
Third, it can provide families peace of mind by ensuring prompt assistance. Fourthly, it maximizes mobility by allowing wearers to stay active without fear of potential interruptions due to an unexpected fall.
Finally, smartwatch fall detection gives users greater freedom and independence since they know that help will be available at any time in case something goes wrong.
In summary, smartwatch fall detection is a valuable feature that offers enhanced safety and protection for those who often find themselves alone or away from home.
How Accurate Is Fall Detection?
When it comes to fall detection in smartwatches, accuracy levels vary. Some watches are highly accurate and can reliably detect falls within a few fractions of a second.
Other watches, however, take longer to detect a fall and may not recognize them at all, depending on the surface or angle of impact.
How accurate a watch is typically depends on the motion sensing technology used in the device, as well as any proprietary algorithms that are programmed into the device.
For example, some watches use gyroscopic sensors to detect rapid movements, which can indicate when someone has fallen, while others use accelerometers to measure both speed and direction of movement to identify potential falls.
How accurately a watch detects falls ultimately boils down to its underlying technology and programming.
Therefore, if you're looking for an accurate fall detector in your smartwatch, be sure to research what kinds of sensors and algorithms are integrated into the device before making your purchase.
What Are the Limitations of Fall Detection?
Although fall detection technology in smartwatches can detect and alert designated contacts when a wearer falls, there are limitations to the efficacy of this feature.
First, it may not be able to accurately sense a fall that happens on an inclined surface or where the body goes into an unnatural position.
This can put people at risk, as their affected contacts may never be alerted, and appropriate medical care is not received.
Secondly, fall detection relies on the device remaining in close contact with a wearer's skin throughout the movement.
For example, if an individual's watch becomes dislodged during a physical activity like jogging, fall detection would not be enabled, so they won't get the needed help or support.
As such, limitations exist to current methods of fall detection in smartwatches—ongoing development is likely making these limitations become less and less of an issue.
Together with other features such as GPS location tracking, smartwatches equipped with fall detection technology serve as reliable sources for monitoring health and safety scenarios for both young adults and elderly wearers alike.
Best Smartwatches with Fall Detection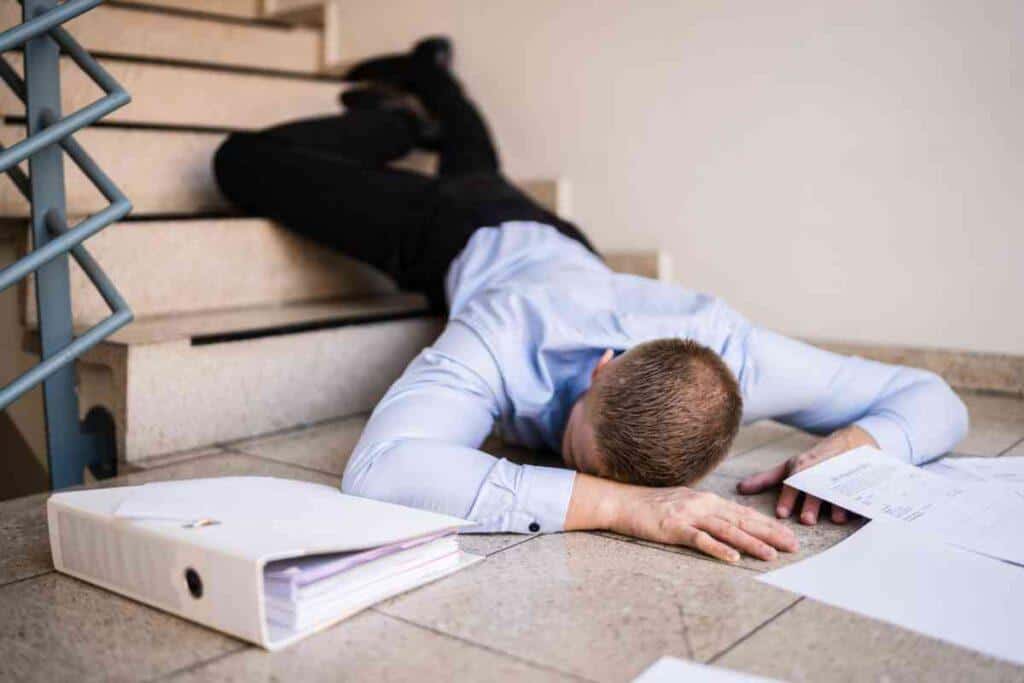 Apple Watch Series 7
Apple Watch Series 7 is one of the most advanced Apple smartwatches available on the market. These devices feature a 41-millimeter screen and are powered by Apple's WatchOS operating system, making them perfect for staying connected anywhere at any time.
This device also has some great features designed specifically with safety in mind. With a built-in GPS, Apple Watch Series 7 helps users keep track of their location and to stay safe while on the go.
It also has an optional fall-detection feature that can detect a hard fall and call emergency services if necessary.
Of course, Apple Watches come in all shapes and sizes, with this model being no exception! Apple Watch Series 7 has an attractive square shape and comes in various colors and styles – so you can find something that fits your unique style perfectly!
Regardless of your choice, these Apple watches will surely provide you with all the features you need to stay safe while enjoying all the benefits of being connected!
Apple Watch SE
Apple's Watch SE offers GPS connectivity and compatibility with Apple devices such as the iPhone.
The watch face is characterized by a 40-millimeter square that fits comfortably around the wrist and houses Apple's WatchOS operating system. One of the Apple Watch SE's most attention-grabbing features is its fall detection.
Using state-of-the-art motion detection technology, the Apple Watch senses when there is an abrupt change in movement that could signal a person has taken a tumble or worse.
Once it detects a fall, Apple Watch sends out an alert before dialing emergency services if needed.
In addition, Apple Watch SE comes with facial recognition technology and seamlessly syncs data to Apple phones using USB connectivity, allowing for improved security and convenience.
With all these features combined under one roof, Apple Watch SE is a versatile and powerful device ideal for anyone who needs both protection and connectivity at their fingertips.
Samsung Galaxy Watch 4
The Samsung Galaxy Watch 4 is ideal for a feature-packed and stylish smartwatch.
This device offers an expansive 42mm screen size, making it easy to view your notifications and access apps.
Compatible with Android 6.0 and Samsung smartphones, this watch provides a seamless experience that will please any user.
Capabilities such as Bluetooth connectivity and Wi-Fi technology ensure fast connection speeds and reliable linkages between your devices.
The Samsung Galaxy Watch 4 also sports a heart rate monitor, which can track your physical health accurately. For added safety, it also features fall detection, so you can stay informed of any hazardous events occurring while wearing it.
Whatever activity or purpose you need your new Samsung Galaxy Watch 4 for, you are guaranteed satisfaction with its quality and performance.
So why wait? Pick one up today! With its unbeatable features and unparalleled durability, Samsung's Galaxy Watch 4 is certainly the smartwatch of the future! Just give it a try! You won't be disappointed!
Samsung Galaxy Watch 3
Samsung's Galaxy Watch 3 aims to modernize smartwatch technology with a sleek, stylish design and plenty of intriguing features.
It comes equipped with a 45mm screen featuring a resolution of 360 x 360, making it ideal for viewing web pages or streaming content with crystal-clear clarity.
Additionally, Samsung has included a number of helpful features, such as LTE connectivity and Bluetooth support, ensuring you can stay connected to the world no matter where you are.
Moreover, Samsung has outfitted their latest watch with the all-new fall detection feature, which will detect whenever you take a tumble and reach out to emergency contacts if needed.
From its luxury faux leather band material to its seamless NFC pairing abilities, Samsung's latest offering will become your favorite companion – making it easy to take calls, track health metrics, and so much more while never sacrificing style.
With Samsung's Galaxy Watch 3, you'll be able to enjoy advanced smartwatch technology in one sophisticated package!
Garmin Forerunner 945
Garmin Forerunner 945 is an innovative and robust GPS running watch designed to keep up with any active lifestyle.
It's easy to use and provides a wealth of features that make it the perfect companion for every athlete and explorer.
Batteries are included, so you can simply pop in the Garmin Forerunner 945 and start tracking your activity immediately. The 1.2-inch LCD touchscreen display makes it clear and easy to read vital information, such as your pace or heart rate during the run.
Thanks to its Bluetooth connectivity, you'll have everything you need for nailing longer distances or intense workouts, which lets you sync data from other Garmin devices like Garmin Connect IQ compatible accessories.
With Garmin's innovative worldwide map type, you can track your location without worry when exploring unfamiliar terrain, even up to 336 hours on one battery charge!
Garmin also equips this watch with a fall detection feature, so help is never far away in case of an emergency.
In conclusion, Garmin Forerunner 945 packs more features in its lightweight design than ever before and is sure to suit all your fitness needs, whatever your goals!
Garmin Forerunner 55
Garmin Forerunner 55 is the latest in Garmin's smartwatch line, offering an advanced combination of fitness tracking and everyday smart convenience.
Its 1.04-inch display features Garmin's MIP (memory-in-pixel) technology for crystal-clear visibility even in bright outdoor lighting. Garmin's smart features allow users to track distance, calories burned, steps taken, intensity minutes, and more.
Advanced fall detection and emergency assistance provide added peace of mind during outdoor activities or training sessions.
With built-in Bluetooth connectivity and industry-leading battery life (up to 20 hours), you can always stay connected without worrying about draining your battery quickly.
It also has two buttons for easy access to important functions without having to swipe through menus on the screen.
Garmin Forerunner 55 offers a comprehensive suite of features that make it ideal for both casual monitoring of lifestyle metrics and more serious athletes looking to stay on top of their performance.
With most components already included right out of the box – including batteries – this Garmin is ready to keep you up to date on your goals at any time!
Huawei Watch 3
Huawei's Watch 3 Active Smartwatch has caught the attention of tech enthusiasts around the globe. This stylish timepiece is full of features, sporting a 1.43-inch color AMOLED display with Huawei's Harmony OS 2 running the show.
The Huawei Watch 3 has built-in Bluetooth 5 and Wi-Fi connectivity for seamless pairing with several devices for reliable and consistent data processing.
This Huawei device also has an impressive battery life, with up to 14 days of regular use, which is extraordinary for such a small device.
This stylish watch can do more than just tell time – it can monitor sleep, heart rate, stress levels, and physical activities like jogging, cycling, and swimming all from your wrist!
Scratch and splash-resistant thanks to its IP68 rating, Huawei Watch 3 also features a fall detection feature for extra safety outdoors.
Huawei's Watch 3 Active Smartwatch is the perfect option for people who want a powerful yet stylish wearable that doesn't get in their way – literally and figuratively.
This smartwatch provides optimal convenience, comfort, and personalized tech experience to its users at an unbeatable price point. Thanks to all these amazing features, Huawei's Watch 3 Active Smartwatch is one of the best wearable options out there today.
Do Amazfit Smartwatches Have Fall Detection?
The answer is yes – the Bip S model has a fall detection feature. Unfortunately, this feature isn't quite as accurate as we would like.
While the watch can detect when there's a sudden change in movement that indicates a potential fall, it only sends you an alert if you're moving faster than 6mph – meaning it's trying to be too smart at guessing and can miss smaller slips or falls of a slower speed.
Furthermore, even when it does detect such a fall, it can take up to 2 minutes after the incident before an alert is sent out – not ideal for elderly users who may need help more urgently.
If you need reliable fall detection for yourself or an elderly family member, other options offer greater accuracy. By shopping around and doing your research, you can get the perfect device for your needs.
In What Countries Does Fall Detection Work?
In today's connected world, relying on technological solutions for medical issues can be a great comfort. In particular, countries that have adopted smartwatch fall detection technology are paving the way for increased safety measures.
The Apple Watch Series 4 and 5 models in Canada are equipped with fall detection. This allows alerts to be sent automatically to emergency contacts if the user takes a substantial fall.
In the UK, it is possible to access this same feature on both Android and Apple smartwatches; however, users are still required to press an emergency SOS button before their call is activated.
India also has fall detection support on Android and Apple watches and Special Emergency Apps that can be downloaded onto a smartphone or tablet. Finally, there is access to automated fall detection on certain Apple watch models in Australia.
While this type of technology is still being developed across the globe, these four countries have taken proactive steps to make their citizens safer by utilizing the latest functioning of smartwatches.
With these protective measures in place, individuals everywhere now have an added layer of security when outdoors or living alone. In other words, regardless of where you live, it's reassuring to know that help can arrive quickly, even when you're not expecting it!
Do Apple Watches Need Cellular for Fall Detection?
Many people wonder if an Apple Watch needs its cellular connection to use the new fall detection feature. The good news is that a cellular connection is unnecessary; Apple Watches are designed to be paired with a nearby iPhone or iPad, making them just as capable of detecting falls regardless of the device's service plan.
Through Bluetooth, the Apple Watch and its connected device can communicate to exchange information about sudden movements, such as those associated with falls or other accidents.
While it requires having your device close at hand for optimal protection, this solution allows for seamless protection without additional investments in service plans.
All in all, Do Apple Watches Need Cellular for Fall Detection? No, they don't work perfectly with Bluetooth.
But users should always ensure that their devices are running the latest software updates to take advantage of the newest safety features!
Key Takeaways
If you're in the market for a smartwatch that can help you detect falls, make sure the smartwatch has an accelerometer to detect movements.
Apple, Samsung, Garmin, and Huawei make the best smartwatches with fall detection.
Ensure that your smartwatch of choice has an alert system for when it detects a fall and is capable of contacting emergency contacts.
Finally, make sure the smartwatch is connected to any existing medical devices you may have.