7 Reasons Why Your Fitbit Is Not Connecting To Bluetooth
Sharing data to and from your Fitbit is a great convenience. However, this feature can sometimes malfunction. Why is my Fitbit not connecting to my Bluetooth?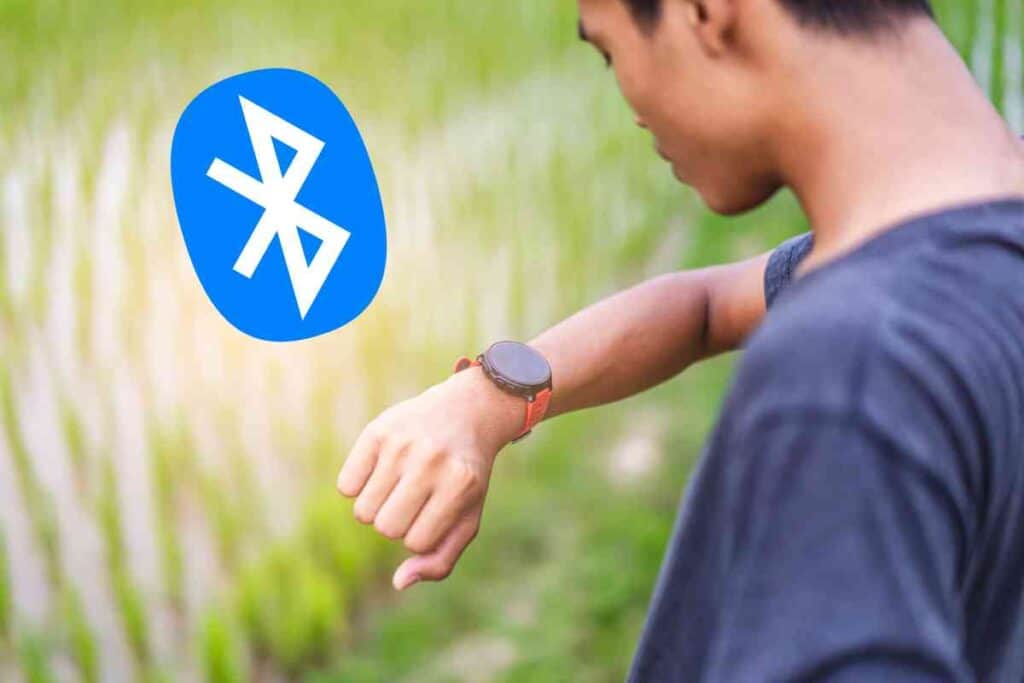 Why Won't My Fitbit Connect To Bluetooth?
Some of the major reasons why your Fitbit might not be connecting to your Bluetooth include Android system issues, low battery level, outdated firmware, interference from other devices, location settings, and incorrect pairing code.
I have faced this issue in the past, and I understand how infuriating it can be. As an experienced Fitbit user, I will share with you some reasons why this issue arises and some ways to troubleshoot it.
Why Is My Fitbit Not Connecting To My Bluetooth?
Android System Issues
Android devices often have connectivity issues with Bluetooth, which an outdated operating system or corrupt data cache can cause.
To ensure the Fitbit app is compatible with your device, ensure you are running its latest version and that the Bluetooth setting is enabled. If this doesn't fix the issue, try clearing your app data cache and reinstalling the app on your phone.
Low Battery Level
The battery level on both devices must be at least 20-30% for a successful connection between them. Ensure your Fitbit and phone batteries are sufficiently charged before pairing them together again via Bluetooth. It may be that your Fitbit battery is dying and needs to be replaced.
Interference From Other Devices
While pairing, it's essential to ensure that there are no other Bluetooth devices within the range of your Fitbit and phone. This happens because these devices can interfere with the signal, thus making it difficult to connect via Bluetooth.
Outdated Firmware
The firmware of Fitbit and the phone should be up-to-date to ensure a stable Bluetooth connection between them. If you find their firmware outdated, update your Fitbit using the instructions provided in the manufacturer's manual.
Incorrect Pairing Code
When pairing your Fitbit Bluetooth with other devices, you must use an 8-digit code included in the box when you purchased it. Ensure this Bluetooth code is entered correctly for a successful connection.
Location Settings
Your phone's location settings should be turned on when pairing it with a Fitbit device. This helps the Fitbit app Bluetooth detect and connect to the device properly.
Other Hidden Issues
Sometimes, underlying issues make establishing a connection between your Fitbit and phone Bluetooth challenging.
Try using different cables or restarting both devices before attempting to pair them again via Bluetooth. If all else fails, contact customer support to resolve these hidden issues.
It's important to remember that each of these reasons can cause connection issues between your Fitbit and phone, so make sure you thoroughly check all possible causes before trying any fixes.
With the proper troubleshooting steps, you should be able to get your Fitbit Bluetooth back up and running in no time.
How Do I Reset My Fitbit Bluetooth?
Resetting your Fitbit Bluetooth settings can be a helpful way to troubleshoot any problems you may be having with your device. This can help resolve poor connection quality, difficulty syncing, or app-related errors.
With just a few simple steps, you can easily reset the Bluetooth settings on your Fitbit so that it runs smoothly again.
To begin the reset process:
Open up the Settings menu on your Fitbit device by swiping from left to right across the main screen.
From here, scroll down and select 'Bluetooth.' This will include a list of your active paired devices and any devices you have previously paired with this Fitbit.
Select 'Clear All' to clear out all of the paired devices.
Once complete, turn off Bluetooth on your device and reopen the Settings menu.
Select' Bluetooth' from here again, and you will be asked if you would like to enable it again.
Tap the toggle switch so it reads 'On,' which should automatically start searching for new devices to pair with your Fitbit.
If this does not happen, tap 'Search for Devices' to begin scanning for Bluetooth-enabled items in the area.
When finished, you will see a list of available Bluetooth devices that can be paired with your Fitbit.
Select any device(s) you want to pair with your Fitbit and follow the instructions onscreen until each has been successfully paired.
Once you have successfully paired the device(s) with your Fitbit, you can return to the main Settings menu and turn off Bluetooth again.
Doing so will ensure that your Fitbit Bluetooth is connected securely to any other compatible devices in the area while also ensuring that it is not connected to the ones it shouldn't be.
By following these simple steps, you can easily reset the Bluetooth settings on your Fitbit so that it runs smoothly again.
Furthermore, doing this can help mitigate any issues or errors related to connection quality or data synchronization and ensure your device works optimally for years to come.
How Do I Get My Fitbit In Pairing Mode?
You will need to take a few steps to get your Fitbit Bluetooth in pairing mode.
Ensure your device is turned on and ready for use. This means that it is charged and powered up. You can then press and hold the button on your device's left side for about 5 seconds until you see the Bluetooth logo appear onscreen. This logo indicates that your tracker is now in pairing mode.
Next, open the 'Settings menu in either the app or on the device itself (depending on what type of Fitbit you own).
If using an app, look for 'Connected Devices' or 'Devices & Apps.'
If using a device, look for 'Setup a New Device.'
After selecting one of the options, you should be given the option to search for new devices.
Your smartphone or tablet will scan for available Bluetooth devices and list them onscreen.
Look for your Fitbit device and select it from the list; once selected, you should get confirmation that the device has been paired successfully.
If successful, you can access all data stored in your tracker and control settings related to notifications and activity tracking via Bluetooth.
It is important to note that some older Fitbit models have older Bluetooth technology and may require a different setup process.
Make sure to refer to any manuals provided with your device or consult online resources if you have trouble pairing with an older model.
Once your device Bluetooth has been successfully paired, you are ready to use it! You can track your steps, monitor and log activities, set goals, and more.
Key Takeaways
Android system issues can cause Fitbit to not connect to your BT.
Low battery levels can cause Fitbit to not connect to your BT.
Outdated firmware can cause Fitbit to not connect to your BT.
Interference from other devices can also cause the same.
Location settings and incorrect pairing code can also cause it.
To reset: > Settings > Bluetooth > Clear all paired devices.
Turn off Bluetooth on your device and re-enable.
Pairing mode: Press & hold the button on the left for 5 seconds.