Are Garmin Watches Worth It? (Truth Exposed!)
With time, Garmin Watches have become extremely popular due to their build and features. But are Garmin watches worth it?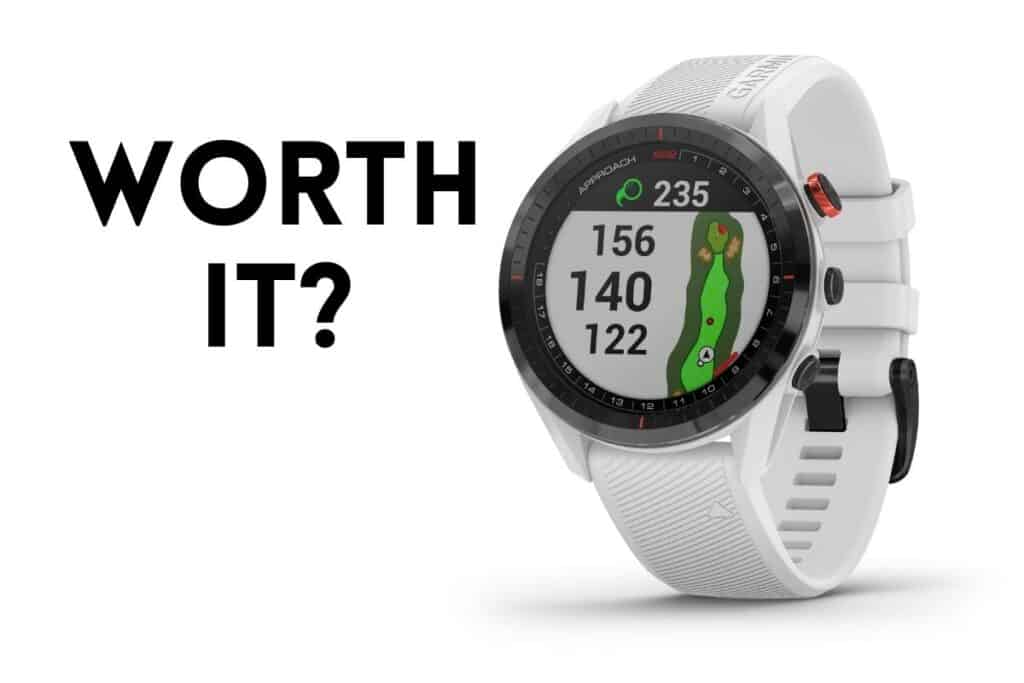 While you are doing research, visit the Garmin Watches category page for more, and here are two articles you should bookmark for future reference: How Long Do Garmin Watches Store Data? Answered! and Do Garmin Watches Work With IPhones? All Of Them?
Garmin watches are totally worth the price. They help you track your steps, the distance covered, and the calories burned. When paired with Garmin connect, these watches offer various third-party apps that enhance your fitness tracking experience.
Having used Garmin watches for many years, we're blown away by the technology these devices boats. Here, we're going to talk about these watches and their features and whether they're worth it.
Is Garmin Watch a Good Brand?
For various reasons, Garmin is one of the finest brands out there. Here are some of the reasons why Garmin stands out of the crowd.
Durability
A Garmin smartwatch is the perfect combination of robustness and dependability. Garmin watches are designed to last for extended periods of time, making them a great choice for anyone who wants reliable technology with superior durability.
The high-quality materials used to construct these watches hold up against everyday wear and tear, ensuring that they look as good after a year of use as they did when they were first purchased.
Also, Garmin watches feature tough straps that won't loosen or wear after extended use. Non-grippy finishes help keep the surface looking pristine over long life spans.
In addition, Garmin watches are shock resistant and waterproof, meaning they can withstand a wide range of environments without sacrificing quality.
All this makes Garmin watches perfect for everyone who needs their watch to be as durable as it is stylish. Love Garmin!
With its superior resistant features, the Garmin smartwatch is one of the most dependable smartwatches today!
Design
Garmin watches offer more than just stylish looks and access to various advanced features. Their unique design sets them apart from other types of smartwatches in the field.
While they may look like a conventional wristwatch, Garmin watches are built from the ground up with innovative features such as an accelerometer, gyroscope, magnetometer, altimeter, and barometer for maximum accuracy when monitoring things such as distance running or swimming.
Additionally, Garmin watches come with Garmin's proprietary Connect IQ store, allowing users to customize their watch faces with different styles and colors to match their style or mood.
Moreover, Garmin watches feature a special composite resin construction, making them durable enough for frequent use and resistant to scratches and water damage. With this level of customization and practicability, Garmin watches are a great choice for anyone looking for an elevated yet reliable wearable device.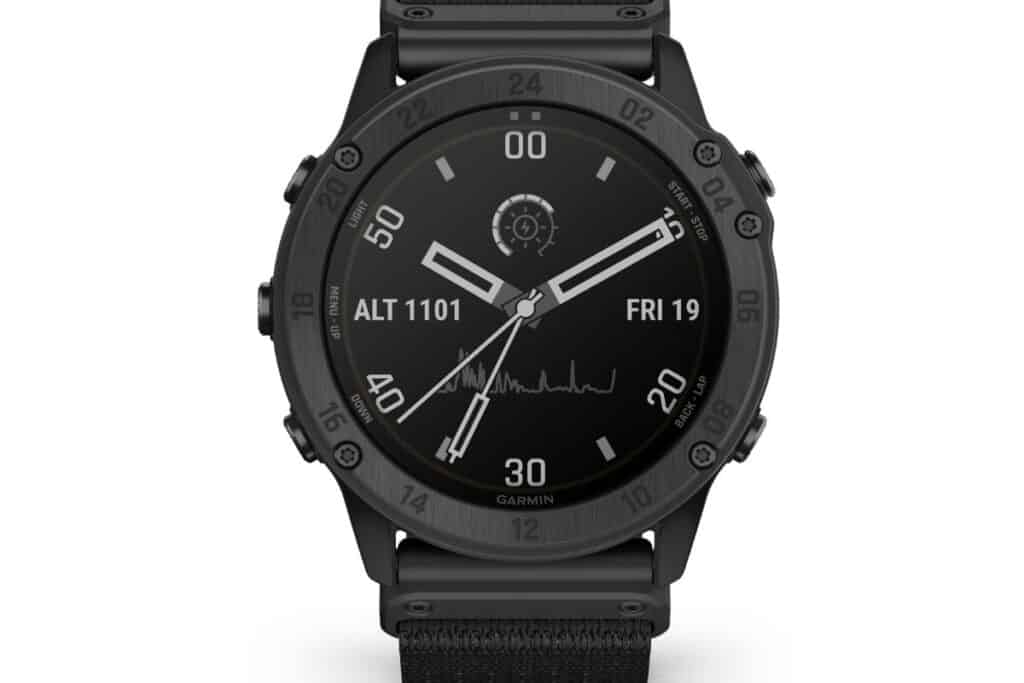 Fitness tracking
Garmin watches have become popular among fitness enthusiasts due to their advanced fitness tracking features.
Garmin's connected devices provide highly-accurate heart rate monitoring, step counting, and other metrics tailored to fit individuals' fitness needs.
Garmin also allows users to create personalized fitness goals and track their progress over time by syncing with Garmin Connect, its mobile app.
Garmin also offers stress management tools and sport-specific tracking for activities such as golfing and running.
Their watch displays are always on, so users can always keep track of their activity levels in real time by glancing at their wrists. Garmin watches also provide insights into the user's sleep quality measurement so they can make smart adjustments to their daily routines.
On top of all that, Garmin Watches' convenience and durability make them perfect for those who already lead an active lifestyle or simply want to improve their wellness.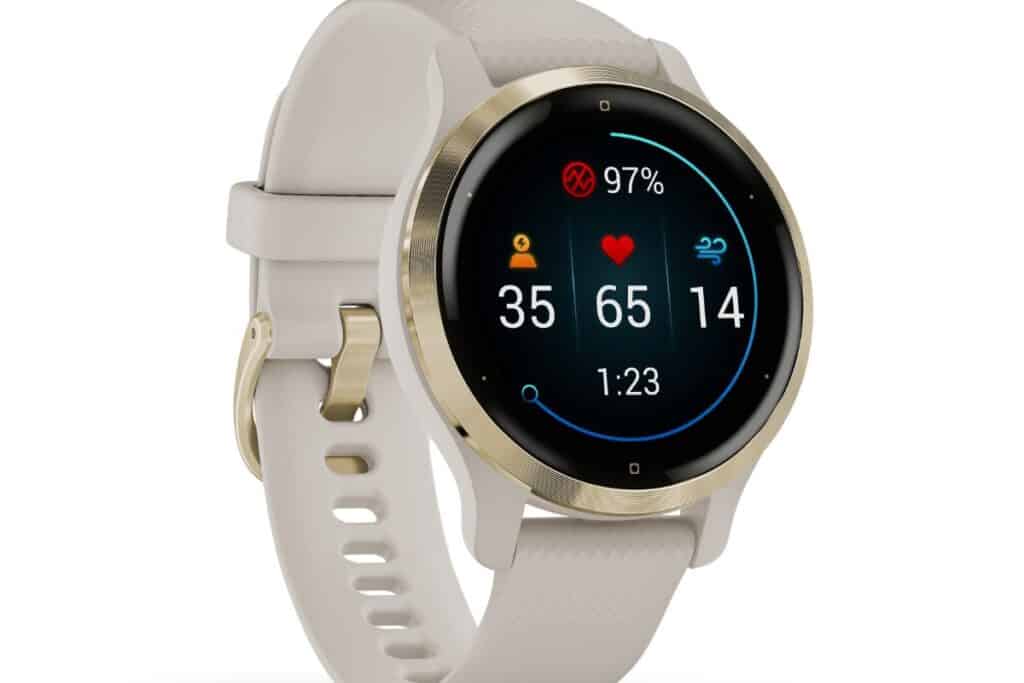 Ultimately, Garmin's fantastic set of features makes it one of the most in-depth and reliable fitness tracking options available today. It's no wonder why Garmin watches have become a staple for anybody who prioritizes staying fit and healthy!
GPS
Garmin watches have become an essential part of any sports enthusiast's kit, offering incredibly accurate GPS technology that is both reliable and accessible.
Garmin watches are equipped with a powerful GPS system, which makes it possible to track activities like running, cycling, and hiking with incredible accuracy.
The Garmin GPS system uses multiple satellite networks to offer unparalleled accuracy when capturing routes, distances, and altitudes.
Garmin also utilizes GLONASS, the Russian version of GPS, providing more robust geographical coverage for activities in even more remote regions worldwide.
Finally, Garmin has built-in advanced functions like Barometric Altimetry to accurately measure changes in elevation during hikes and training sessions; this feature allows users to accurately chart their progress on any journey or route.
In short, Garmin's GPS capability gives athletes access to comprehensive tracking data from anywhere on the planet.
Garmin's impressive suite of features makes their watches an essential piece of technology for any outdoor enthusiast looking to get the most out of their training on land or sea. With Garmin's GPS watches, getting outdoors just got easier than ever before!
Customer Service
Garmin watches are renowned for their incredible precision technology and reliable performance.
But the company's customer service is just as amazing. Garmin's support team provides helpful, friendly advice from day one on getting set up and using Garmin devices quickly and easily.
Whenever you have a problem or question, Garmin's customer support portal is available 24/7 or by phone.
Plus, Garmin offers troubleshooting guides, repair service plans, product brochures, and setup instructions, and links to help articles on Garmin websites.
All of this makes Garmin an ideal choice for people who need quality products backed up by excellent customer service – no matter what issue arises.
With Garmin, customers can rest assured that any issues can be solved quickly with minimum hassle, thanks to the overall expertise provided by Garmin's customer service representatives.
That's why so many people trust Garmin watches not only for accuracy but also for their comprehensive after-purchase experience. ̃
Why Are Garmin Watches So Expensive?
Although Garmin watches are often viewed as expensive, there is a reason why these timepieces come at a premium price.
This is because these devices are constructed using state-of-the-art materials that are designed to withstand wear and tear.
A key material found in many Garmin watches is fiber-reinforced polymer, or FRP, which provides superior strength and durability when compared to typical plastics.
FRP combines lightness with toughness, enabling Garmin watches to survive impacts in a wide range of conditions. In fact, these timepieces are built to withstand up to five times the normal deterioration rate of other wristwatch construction materials.
Moreover, FRP helps protect against dings and scratches, so your watch will look newer for longer.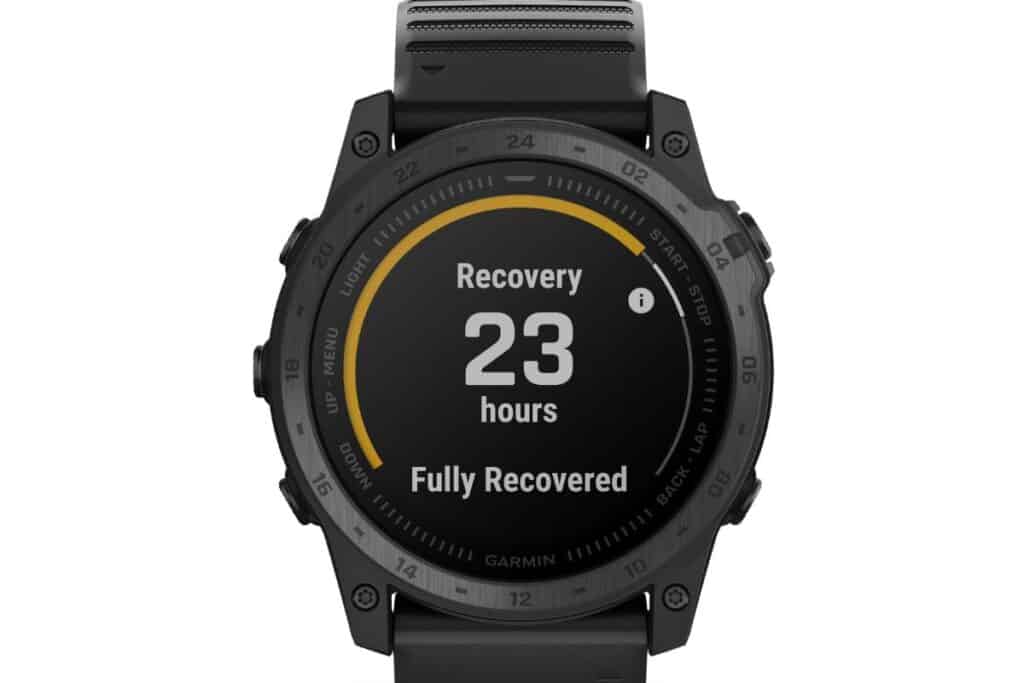 So while why Garmin watches are so expensive may appear to be mysterious at first blush, this costly material helps explain why these products come at such an elevated price point.
Let's look at some of the most expensive Garmin models.
Garmin Forerunner
Garmin's Forerunner series are some of the most expensive running watches on the market today. But that price is steep for a reason.
Garmin equips its watches with various features, such as GPS tracking and heart rate monitors, so that runners can track their progress and know how hard they are pushing themselves.
Garmin also focuses on accuracy, making sure its devices offer accurate information about your runs so you can make real progress over time.
Garmin also creates durable products relying on quality materials to give you long-lasting wear on the trail or street.
Garmin watches eventually pay for themselves in the longer run, thanks to their accuracy and ability to help runners push themselves further each time they hit the pavement.
Garmin Forerunner ultimately raises performance expectations at an affordable cost and is designed with durability in mind. All these features justify Garmin Forerunner's expensive price point compared to other running watches today.
Garmin Vivoactive
The Garmin Vivoactive offers many features that come with a high price tag. It measures steps, activity levels, and sleep cycles like most fitness trackers and is water-resistant, and can pair to your smartphone for notifications.
Additionally, it provides advanced running dynamics such as ground contact time balance and stride length, which are incredibly precise metrics used by professional marathon runners to improve their performance.
Garmin Vivoactive also doesn't require additional devices beyond a standard mobile phone, and many Garmin mobile apps are compatible with the tracker, which helps keep ongoing costs low.
Furthermore, Garmin prides itself on its customer service, always willing to answer any customer questions or inquiries within 24 hours.
Ultimately, Garmin Vivoactive's wide range of features makes it an attractive device for those who want a comprehensive tracking tool and are willing to pay a premium price for these extra amenities.
Garmin Fenix Series
Garmin's Fenix Series of smartwatches and fitness trackers have become incredibly popular for outdoors enthusiasts, adventurers, and athletes alike due to their range of features, long battery life, and durability.
Garmin has resisted the trend of ever-decreasing prices by only introducing more expensive models with each new release.
A big reason why Garmin Fenix devices are so pricey is that they feature top-of-the-line sensors that gather much more data than cheaper models, allowing the watch to be used in a very wide variety of outdoor activities.
Garmin Fenix watches are water resistant up to 100 meters deep and filled with sensors such as GPS tracking capability, wireless connectivity support, temperature sensor, altimeter/barometer, accelerometer/gyroscope, thermometer, and more.
Garmin also utilizes military-grade glass with Corning Gorilla Glass 3, making them extremely durable against weather conditions as well as everyday wear and tear.
The high cost of Garmin's Fenix Series reflects the quality materials used to produce it and its wide array of sophisticated sensors and features, making them excellent investments for those looking for a reliable fitness tracker or smartwatch to accompany them on their next adventure.
By investing in a Garmin device, you can rest assured you're buying one of the most advanced pieces of technology currently available on the market.
What Are the Benefits of a Garmin Watch?
Garmin Connect
Garmin is also one of the only wristwatch wearable companies that provide the Garmin Connect App, which offers daily activities and tracking for an even more personalized experience.
Garmin Connect App is integrated with your Garmin Wear device for real-time updates on steps taken, calories burned, and distance traveled. Additionally, Garmin Connect gives you access to workout plan recommendations, trends analysis, and progress charts so you can see precisely where your fitness journey has been and is headed.
Garmin watches allow you to customize messages, sync data to other devices like phones and computers via Bluetooth or Wi-Fi connections, and accept social media notifications while actively monitoring the duration of your workouts in the background—all while looking great on your wrist.
It's no surprise that Garmin watches are popular among fitness buffs everywhere. Together with its Garmin Connect App suite, Garmin continues to provide unique technological innovations that help its users lead an active lifestyle without sacrificing convenience or design choices.
So if you're looking to stay up-to-date with all your active pursuits as well as always having fashionable watches, then certainly consider a Garmin watch across any of their extensive product lines.
A Comprehensive Training Plan
Garmin watches are a popular choice for athletes of all levels. A key benefit of a Garmin watch is a comprehensive training plan tailored to your needs and goals.
It considers various factors, including stress measures obtained from a heart-rate monitor and your daily activity level.
Once these data points are collected, a customized plan is designed to help you reach your fitness objectives: weight loss, better performance, or a healthier lifestyle. 
With a Garmin watch, you have an accurate tracker for steps and miles traveled and a personalized training program focused on making progress and reaching otherwise impossible milestones.
A Garmin watch is a great tool to help you stay motivated and achieve greater overall health. So if you're ready to take your fitness routine to the next level, consider investing in a Garmin watch, as it can provide a sensible solution that meets all of your training needs!
Music on Your Wrist
Although music has been available through music players and smartphones, having music accessible on your wrist opens up new possibilities.
For instance, with Music on Garmin watch, you can play music during activities like running or biking without any extra device.
Additionally, because the music is stored directly onboard your watch, there is no need to pair it with other devices or worry about streaming data usage.
Moreover, many Garmin watches come with built-in music and support for popular music streaming services such as Spotify and Deezer. This allows users to access their music library from their wrists!
Having music on a Garmin watch not only makes it possible to enjoy music wherever you go but also helps to increase motivation and improve the efficiency of your workouts, ultimately leading to a more enjoyable experience for everyday activities and physical sports.
Shop on the Connect IQ App
Garmin watches are taking the wearable tech world by storm. With their Connect IQ app, users can customize and tailor their watch to meet their individual needs, from alarms and timers to tracking their daily steps and calorie burn.
But Connect IQ doesn't stop there. Through Connect IQ, users also have access to an ever-expanding "shop" of dynamic apps, widgets, and watch faces perfect for adding a touch of personal flair to their fitness watch.
Users can choose from an array of colorful watch faces featuring fun designs and sophisticated animations, or you can even upload photos from your gallery for a truly customized look.
All Connect IQ apps are exclusive to Garmin watches and easy to download on any compatible device. Connect IQ store makes shopping for the latest accessories easier than ever!
So if you're looking to find a way to make your Garmin watch stand out while still allowing you to track your progress during workouts, Connect IQ is the way to go.
Is Garmin More Accurate Than Apple
Garmin and Apple offer two of the most popular smartwatches on the market today. Garmin watches are known for their rugged design and outdoor features, while Apple watches appeal to those who want a sleek, stylish watch with apps and customizable features.
But when it comes to accuracy, which one should you choose? Both Garmin and Apple watches can be remarkably accurate in telling time.
Garmin uses GPS technology combined with an Atomic Clock signal to ensure precise timing. In addition, Garmin devices come with Garmin Elevate™ heart-rate tracking technology, which helps to provide more precise monitoring compared to traditional optical heart rate sensors.
On the other hand, Apple watches take advantage of a built-in accelerometer that uses precise motion sensors to calculate steps taken as well as distance traveled.
Overall, both Garmin and Apple offer great accuracy in terms of timing but vary slightly in their approach – Garmin focuses more on GPS-based tracking, while Apple specializes in motion sensing.
Ultimately, which product is best suited for your lifestyle will largely depend on what matters most to you regarding accuracy.
Key Takeaways
Garmin watches help boost your fitness, which is why they are totally worth the price.
One of the reasons why they are expensive is the high-quality FRP used in them.
With Garmin watches, you can create a customized training plan.
It also allows you to access third-party apps via Garmin Connect.