How Long Does Garmin Instinct Battery Last?
To ensure you're making a good investment, you want to make sure that the product you buy is going to last you a long time and that you'll be able to get a lot of use out of it, especially in regard to how much you can use it between charges. A watch isn't going to do you much good if you have to charge it every night or more than once a day, especially if you want to use it for its sleep features. We will answer all your questions regarding the Garmin Instinct's battery.
The Garmin Instinct 2S battery will last 21 days, the Garmin Instinct 2 will last 28 days, and solar versions of these models will last even longer. However, how long other Garmin watches last depends on the model, but they generally will last longer than other brands.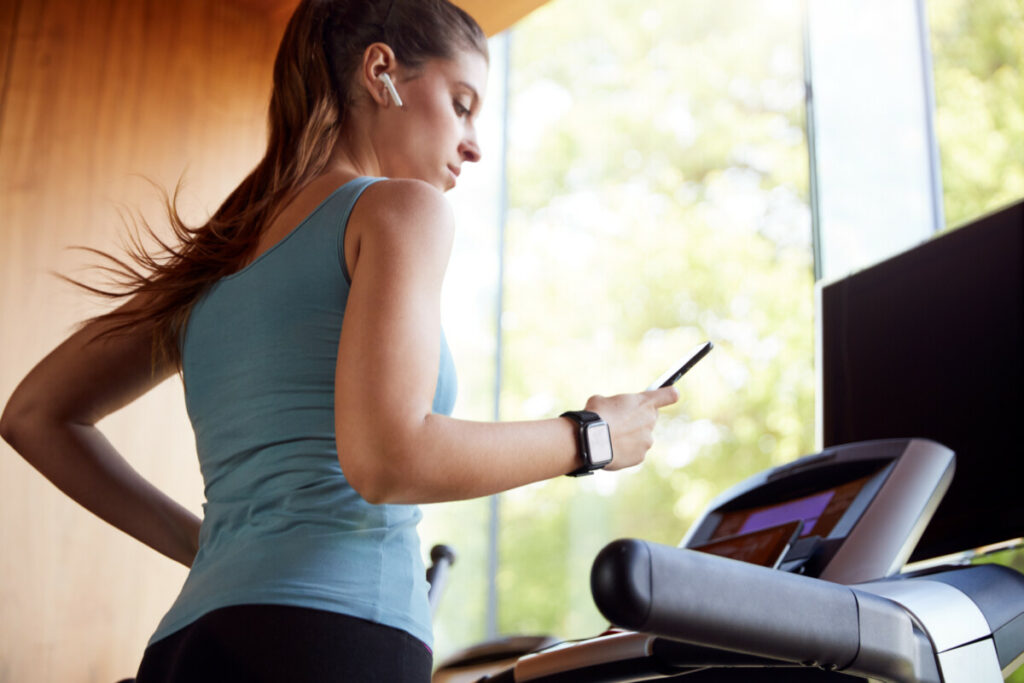 To learn more about the Garmin Instinct batteries in comparison to other Garmin watches and competitive brands, keep reading.
Comparing Battery Lives of Garmin Instinct Watches
The newest versions of Garmin Instinct watches, the 2 and the S2, are among some of the Garmin watches with the longest-lasting batteries. They last even longer when run on solar power rather than a regular charge.
Below is a table comparing the battery life of each instinct watch, but note that this is how long the battery life will last while in smartwatch mode. When using GPS, battery conservation, or other features, the amount of time it will last between charges will fluctuate.
| | | | | | | |
| --- | --- | --- | --- | --- | --- | --- |
| Garmin Instinct Watch | Battery life (Standard) | Battery life (Solar) | Battery life (Esports) | Battery life (Surf) | Battery life (Tactical) | Battery life (Dezl) |
| Instinct | 14 days | 54 days | 80 hours | 80 hours | 14 days | N/A |
| Instinct 2 | 28 days | Unlimited | N/A | 28 days | Unlimited, Solar only | 28 days |
| Instinct 2S | 21 days | 51 days | N/A | 28 days | Unlimited, Solar only | 28 days |
Garmin Instinct's Battery Life Compared to Other Garmin Watches
While some Garmin watches have more battery life than Garmin Instinct, when comparing them, you'll see that the Garmin Instinct is one of the Garmin watch models with the longest-lasting battery power. Refer to the table below to compare battery lives and keep in mind that battery life refers to when watches are in smartwatch mode.
| | |
| --- | --- |
| Watch models | Battery life |
| Vivofit 4 | 1+ year |
| Vivofit jr. 3 | 1 year |
| Approach S12 | 10 weeks |
| Approach S20 | 8 weeks |
| Enduro | 50 days |
| Enduro 2 | 34 days |
| Instinct 2, Tactix 7, Tactix 7 Pro, Taxtix 7 Pro Ballistics, Fenix 7X Sapphire Solar, Fenix 7X Solar, Quatix 7X Solar | 28 days |
| Instinct 2S, Fenix 6X, Fenix 6X Pro Sapphire, Fenix 6X Pro Solar, Descent G1 | 21 days |
| Fenix 7 Sapphire Solar, Fenix 7 Solar, Quatix 7 | 18 days |
| Descent Mk2, Descent Mk2i, Epix (Gen 2), Quatix 7 Sapphire | 16 days |
| Forerunner 955, Forerunner 955 Solar | 15 days |
| Approach S62, Fenix 6, Fenix 6 Pro Sapphire, Fenix 6 Pro Solar, Forerunner 255, Forerunner 255 Music, Forerunner 55, Forerunner 945, Forerunner 945 LTE | 14 days |
| Forerunner 255S, Forerunner 255S Music, MARQ Collection | 12 days |
| D2 Mach 1, Fenix 7S, Fenix 7S Sapphire Solar, Fenix 7S Solar, Venu 2, Venu Sq 2 | 11 days |
| Approach S42, Venu 2S, | 10 days |
| Fenix 6S, Fenix 6S Pro Sapphire, Fenix 6S Pro Solar, Venu 2 Plus | 9 days |
| Legacy Hero – First Avenger, Legacy Saga – Darth Vader, Vivoactive 4 | 8 days |
| D2 Air X10, Descent Mk2S, Forerunner 245, Forerunner 245 Music, Forerunner 745, Garmin Swim 2, Legacy Hero – Captain Marvel, Legacy Saga – Rey, Vivoactive 4S, Vivosmart 4, Vivosmart 5 | 7 days |
| Venu Sq, Venu Sq Music | 6 days |
| Lily, Vivo move 3, Vivomove 3S, Vivomove Luxe, Vivomove Sport, Vivomove Style | 5 days |
Solar-Powered Watches vs. Rechargeable Batteries
You can get even more out of your watch between charges if you purchase a solar-powered watch and put it in solar mode. Garmin sells multiple solar-powered smartwatches. With solar charging, you can double the battery life of your regular rechargeable battery. You'll thus be able to extend the time between each charge.
Whenever your watch is in full direct sunlight with a solar intensity of 100%, the watch receives over 50k lux in order to charge. The watch can still charge in the shade as long as there is some sunlight, but it will charge much slower than in direct sunlight. You shouldn't rely on solar charging as the primary charging method.
How Long Does Garmin Watch Last?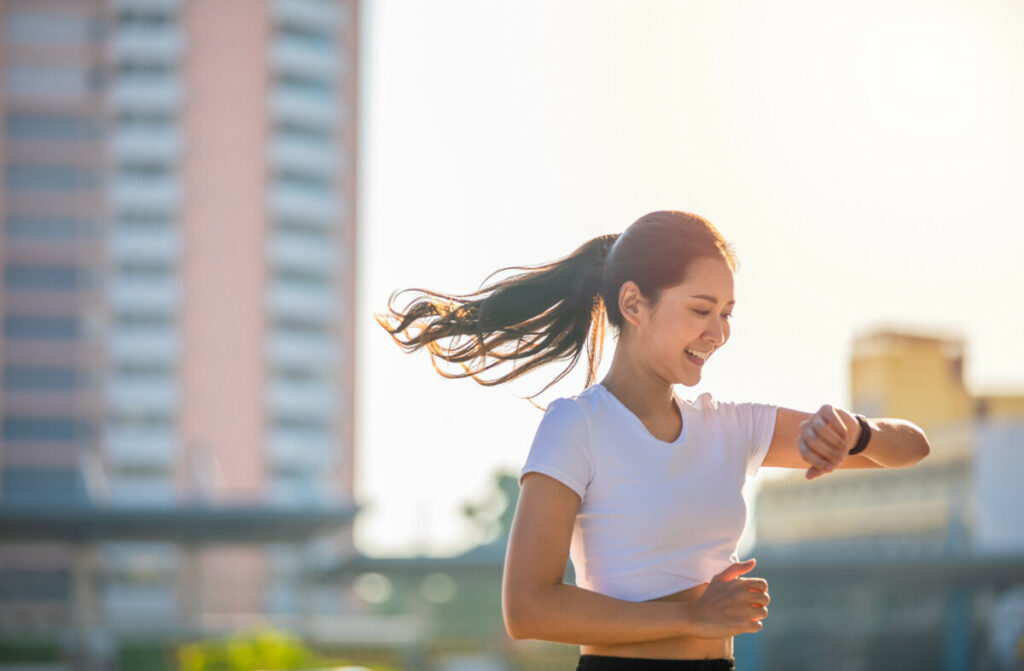 When purchasing a new watch, especially at the price of the Garmin watch (between $200 and $800), you'll be curious not only about the battery life of that watch but the life span of the watch as a whole.
You'll want to give it special care, making sure not to overload it with data and keep it clean and protected, but even with a few dings and scratches, the watch itself should last you a minimum of 5 years as long as you take care of it.
Some users have said that their watches lasted a decade before it came time to replace it. While Garmin watches are designed for the active style and are therefore waterproof and able to withstand all types of environments, they can still get damaged enough to stop working.
Replacing batteries in your Garmin Watch
If your watch loses its battery power and you're unable to get it to recharge, you may be wondering how you might be able to replace the batteries.
The battery life might also be draining too quickly or won't last as long as the website or the packaging states it will. In that case, you'll want to set your watch to smartwatch mode in order to get the battery to last closer to the battery life given on the box.
You should know that Garmin watches only have rechargeable batteries. You won't be able to replace it yourself. Instead, you can check that the charging contacts at the back of your watch are clean.
You can clean the charging contacts and the charging cable where the cable meets the watch for charging using rubbing alcohol and a cotton swab. If this doesn't help the watch recharge, you may be having a software issue. You can solve this by trying a software update using Garmin Express.