Here's Why Your Apple Watch Is Beeping!
Sometimes our Apple Watches will do things out of the ordinary for seemingly no reason, but if your Apple Watch is beeping, there is probably a reasonable explanation. This is why we've compiled a list of things to troubleshoot to help you diagnose and fix the issue.
An Apple Watch may start beeping for a variety of reasons: notifications keep coming through, it's plugged into a faulty charger, Haptic Chimes are enabled, or there is some issue with the software. This issue can usually be solved by restarting, unpairing, or updating the Apple Watch and iPhone.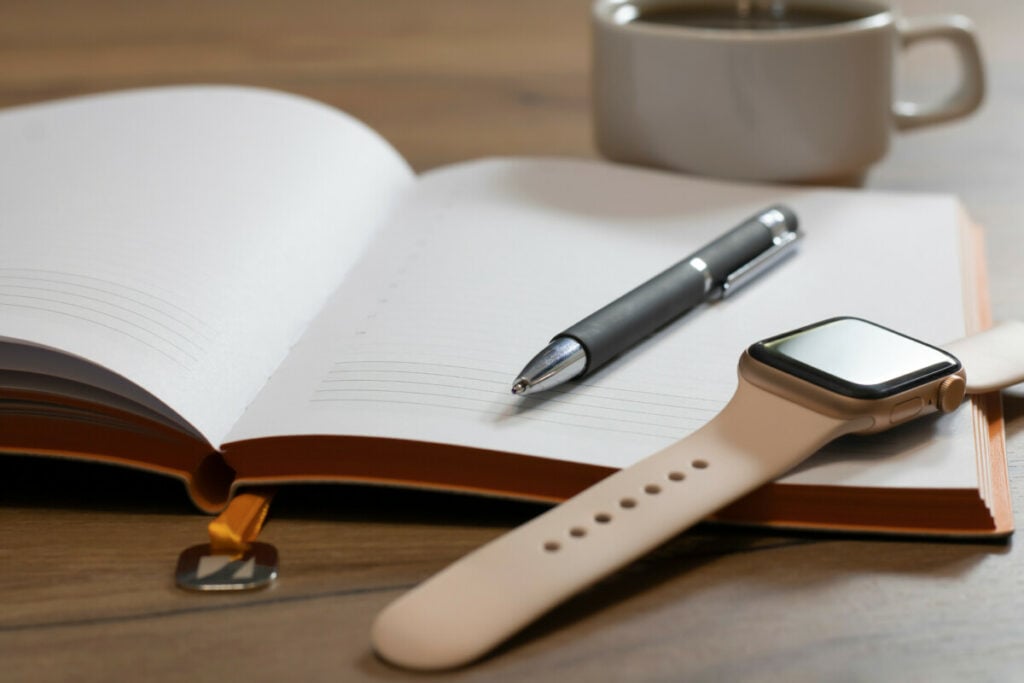 Keep reading for instructions on how to troubleshoot the beeping issue of your Apple Watch, and get it working like new again!
Turn off notifications
Sometimes your Apple Watch may keep buzzing and beeping because of notifications coming through. It's normal for your Apple Watch to notify you of things coming through your iPhone (such as text messages, social media notifications, weather updates, important news, etc.), as well as your Apple Watch, (such as activity reminders, sleep analysis, high and low heart rate alerts, etc.).
When you have a lot of social media accounts, a lot of people messaging you, or just a lot of notifications coming through in general, this can get annoying. Luckily, you can turn off notifications on your Apple Watch so that you simply don't hear the beeping but you can still view the notifications and open them on your iPhone or Apple Watch.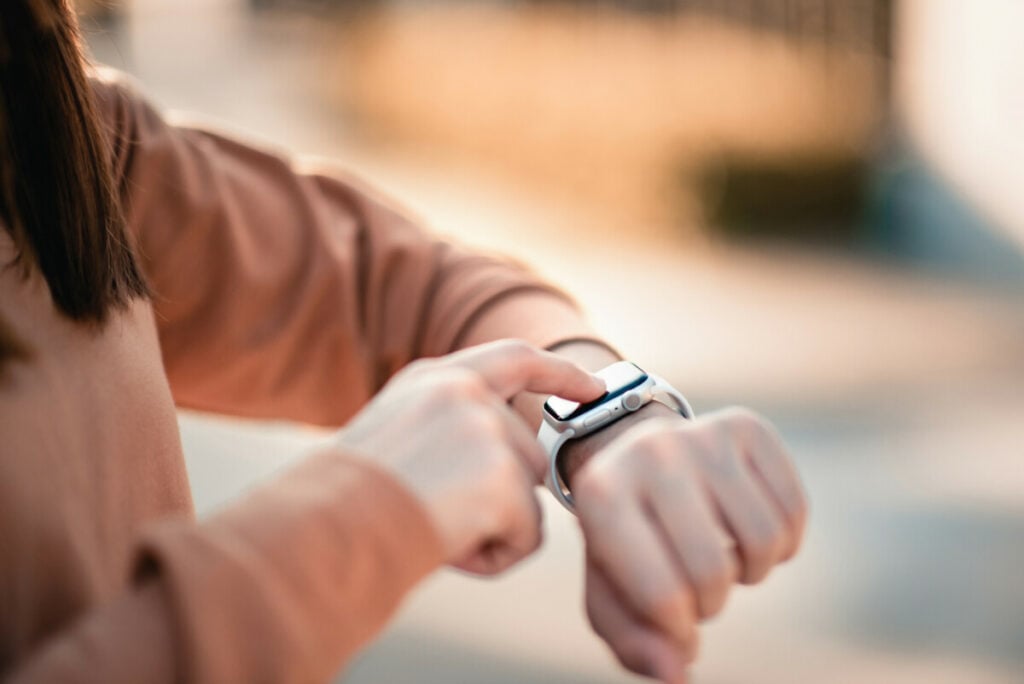 To turn off third-party app notifications on your Apple Watch but not your iPhone, open the Apple Watch on your iPhone, then open the My Watch tab. Tap on Notifications, then tap the toggle next to each app you want to mute so that it turns from green to gray.
To turn off Apple Watch app notifications, wake your Apple Watch and swipe down from the top of the screen to bring up the notification center. Swipe left on a notification you keep receiving, then tap the three dots next to it, then tap Turn Off to turn them off indefinitely or Mute for 1 Hour or Mute for Today to turn them off temporarily.
To mute your Apple Watch so that you don't get any notifications whatsoever until you manually switch off silent mode, touch and hold the bottom of the watch face until the control center pops up, then swipe up from the bottom of the screen. Tap the silent mode button, which looks like a little gray bell. The button will turn red and show a diagonal line through it, meaning silent mode is turned on.
You'll still feel a vibration whenever you receive a notification, which you can adjust by sliding up on the screen, going to Ringer and Alert Haptics, then tapping Weaker.
If you're hearing the beeping sound from your Apple Watch without receiving any notifications, you can do the following troubleshooting.
Check Your Charger
Your Apple Watch will chirp whenever you plug in your charger or place it in its charging port and whenever you remove your watch from its charger/charging port. If it doesn't receive a full charge, and the battery drains from your Apple Watch, the watch will beep to let you know it needs to be charged.
If you hear the beeping while it's charging, you may have a faulty charger. You can check your charging cord to see if there are any tears or damage to it, if the USB connector or power plug prongs are bent, or if your outlet has a short in it.
You can try plugging your charger into a different wall outlet or replacing your charger altogether to eliminate the beeping sound and to get your watch to charge fully. Make sure to buy a branded Apple Watch charger, as third-party chargers may not charge your Apple Watch fully.
Disable Taptic Chimes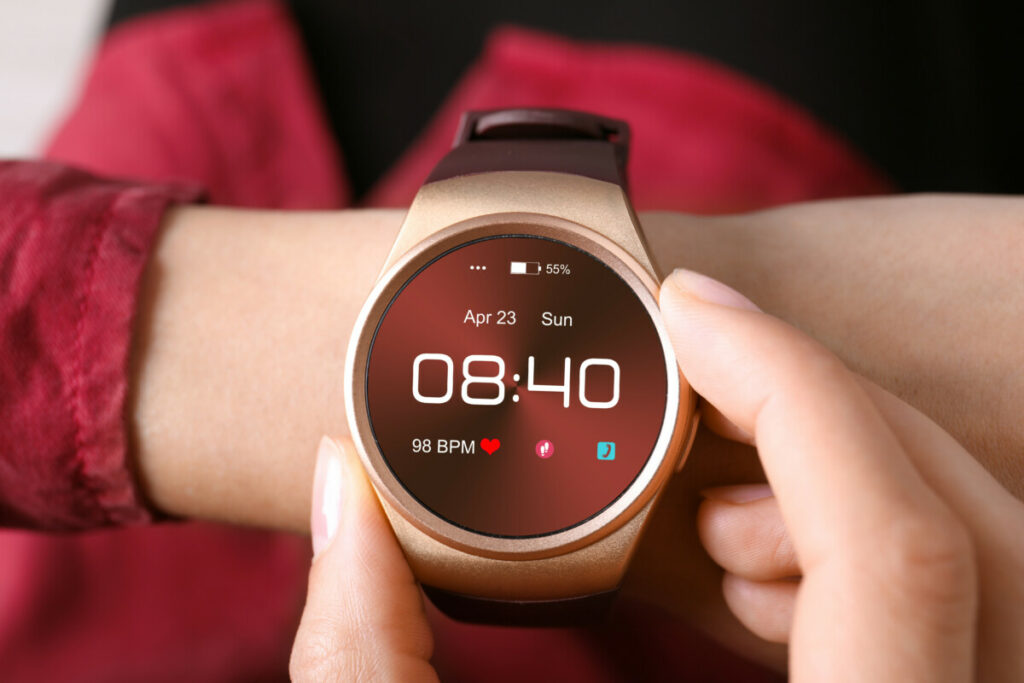 You may have Taptic Chimes enabled on your Apple Watch without realizing it. This lets you know whenever a new hour has begun, so it will chime and vibrate whenever the clock strikes 12:00, 1:00, 2:00, 3:00, and so on throughout the day, every day. These can also be adjusted to sound every 30 minutes or every 15 minutes.
To ensure that this is not enabled and to disable it, go to your Apple Watch app on your iPhone, click on Accessibility, then scroll down and tap on Chimes. This will bring up the Chimes page, and if you see the toggle next to Chimes and it is green, it's enabled. Tap the green toggle so it turns gray and is turned off.
Unpair and Pair your iPhone and Apple Watch
If these things do not work and you're still hearing a beep or a chime, it may be a software issue. While you may not be able to find out exactly what this issue is, you can try a few things to try and fix it. The first thing you can do is unpair your Apple Watch from your iPhone and then re-pair them.
You'll do this by opening the Apple Watch app on your iPhone, then bringing up the My Watch tab. Tap on All Watches to bring up the watches on your watch list. Keeping your Apple Watch close to your Apple Watch, tap the info button (a little lowercase letter i inside a circle), then tap Unpair Apple Watch. If prompted, click on Keep Cellular Plan, and type in your Apple ID password to disable the Activation Lock. Tap Unpair once more when prompted.
To re-pair, your Apple Watch to your iPhone, tap Pair New Watch on the Apple Watch iPhone app, then tap Set Up for Myself. Keep your Watch nearby so that your iPhone can find your watch. When it appears, tap Set Up Apple Watch, and follow the instructions given on your iPhone and your Apple Watch.
If you're still hearing the beeping sound and notifications are not coming through when you hear it, perform the next troubleshooting tasks.
Restart your Apple Watch and iPhone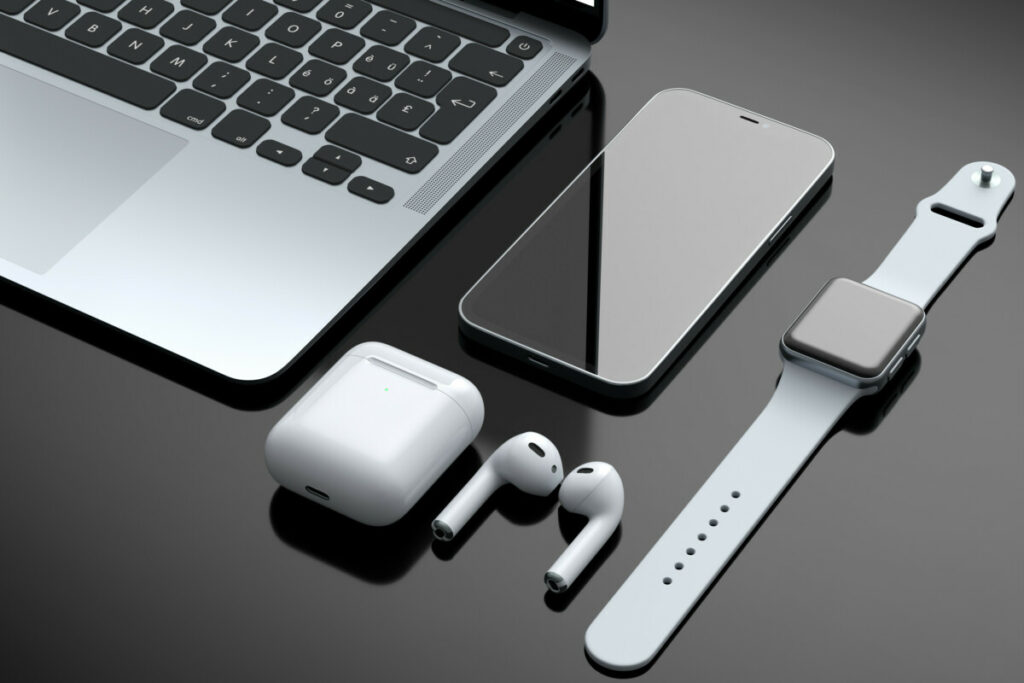 You may need to restart your Apple Watch and your iPhone to get rid of the beeping sound if all the previous troubleshooting does not work. If you have the latest Apple Watch Operating System, take it off of its charger to restart it. Then, press and hold the side button until you see a screen with four options: Cancel, Power Off, Medical ID, and Emergency SOS. Tap and hold the power symbol next to Power Off and slide it to the right. Once it turns off completely, press and holds the side button until the Apple Logo appears on the screen.
To restart your iPhone, press and hold one of the volume buttons and the side power button simultaneously until the power-off screen appears. Drag the Power Off slider and wait for the iPhone to turn off. After about 30 seconds of powering down, you can turn your iPhone back on by pressing and holding the side power button on the right until the Apple Logo appears on the screen. Your Apple Watch should automatically pair and you shouldn't experience any beeping without notifications.
Perform a System Update
If you're still getting a beeping sound from your Apple Watch without notifications after these troubleshooting steps, you can try performing a system update. This will update your watch to the latest operating system. The issue has shown up for many who are still on WatchOS 8.3 or 8.5, but the beeping issue stopped after updating to WatchOS 9.
To update, go to the Apple Watch app on your iPhone and open the My Watch tab. Tap on General, then Software Update. Then tap Download Update to begin the update, entering your Apple Watch passcode if prompted.
Turn Down the Volume
If none of these troubleshooting tricks are helping and your Apple Watch keeps beeping without notifications, you may need to take it to an Apple Store to see if an Apple employee can figure out what is causing the issue. Until you can make an appointment and take it into the store, turn the volume down on your Apple Watch to keep the beeping from annoying you too much.
To do so, go to settings, then tap Sounds and Haptics, then tap the volume down button several times or tap and hold to drag the slider to the left to turn down the volume.