Here's Which Polar Watches Have Music!
One of the biggest benefits of having a smartwatch is not needing to pull out your phone for every little thing. This is especially true when working out, as you may not want anything in your pockets bouncing against your leg or at risk of being damaged. A lot of smartwatches let you play your music without your phone now, but can Polar watches do so?
There are no Polar watches that can play music. Polar watches have music control, which allows the user to control their music on their phone with their watch, but the watches themselves do not have any music, unlike smartwatches from Garmin and Apple.
We know that that's really disappointing, so we'll go over what your other options are. Both Apple, Garmin, and Samsung have some great watches for people who want to ditch their phones every so often.
Do Polar Watches have Music?
Unfortunately for fans of Polar, none of their watch models have the ability to play or store music as of November 2022.
Polar watches are less of a smartwatch and more of a fitness tracker. The watches can show you your notifications and they are certainly smart in that they collect and display a lot of information, but the watches are geared entirely toward fitness.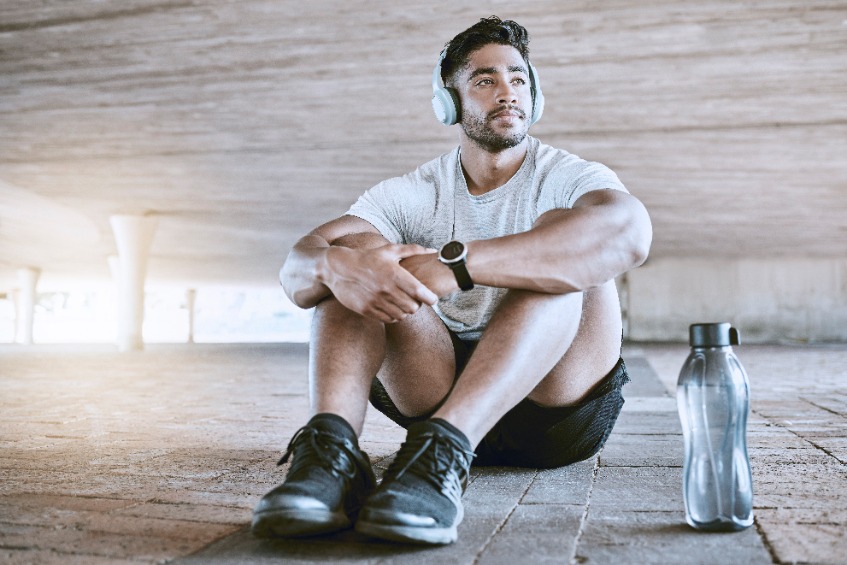 When it comes to music, the best that Polar is going to do is provide music controls.
Music control is the only music-related app on the Polar watches, and it allows the user to use their watch like a remote. Instead of pulling out your phone to pause your music, change your song, or adjust the volume, you can just use your watch.
If you're lifting weights or any activity where you'll stay within the Bluetooth range of your phone, you could leave your phone in your bag and control your music from your Polar watch. You just can't completely leave the phone behind.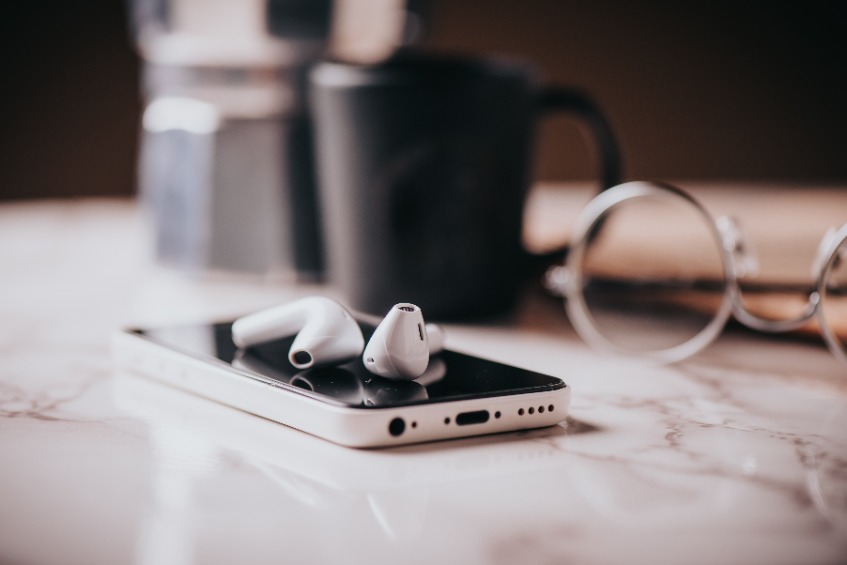 Garmin
Garmin has watches that are extremely similar to Polar's watches that allow you to listen to your music. They have 43 watch models that support music.
With Garmin, you can download music and podcasts from Spotify, Amazon Music, and Deezer. So if you have a subscription to one of these services, you can download up to 500 songs or podcasts to your watch to listen to while you work out. There is no option to stream music from your watch yet.
When listening to music, you'll need either Bluetooth headphones or a Bluetooth speaker, which you will connect your watch to in the settings under Music.
Garmin also gives you the ability to control your music via your watch, just like Polar does, if you have your phone and want to listen to something you don't have downloaded.
Garmin's watches are also more fitness tracker based than smartwatches, but they do give you some different features. First of all, you can get watches specialized for all kinds of different activities like running, mountain biking, golf, diving, and flying.
If you want a watch that can do a bit of everything they offer, the Fenix 7 is a great place to look. This will get you the optical heart rate sensor like the one Polar is known for, as well as the music ability. If you want a more inexpensive model with those features, but with fewer sports modes, the Forerunner 245 music will have both features.
Apple Watch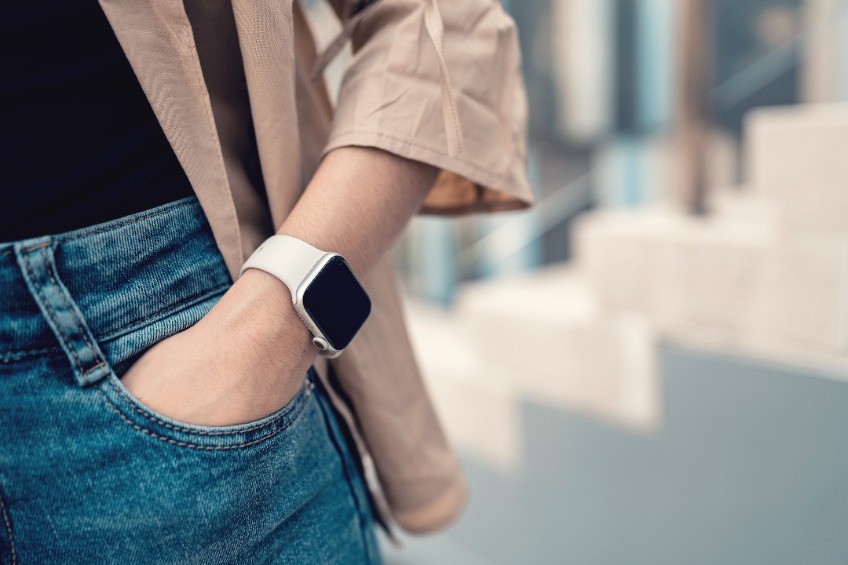 The Apple Watches are true smartwatches and are some of the most functional available. These watches have multiple options for music.
Apple Watches can play music and podcasts from Apple Music, Apple Podcasts, Spotify, Pandora, and a few other services. You can listen to music either through streaming or downloading music to your watch.
The best service for doing this is to use all Apple products. The Apple Watch can easily pair with Airpods, and the apps for music and podcasts are really easy to use and made to work well with the watch. It also integrates smoothly with Siri. If you don't want to use all Apple products, the watch easily can be paired with other Bluetooth headphones, and the Spotify app works really well.
The fitness tracking capabilities of the Apple Watch are also top-notch, and its optical heart rate sensor is one of the best available. The Series 8 Apple Watch will even allow you to take an ECG.
Some people are looking for a Polar watch because they don't want an Apple Watch though. To some, the Apple Watch can seem like having a second phone on your wrist, and they find all of the different features to be distracting. There's also a decent number of people that just don't want to be seen wearing an Apple Watch. If you want an experience more like a Polar watch, I'd suggest sticking with Garmin, which will give you a more similar experience to Polar.
Samsung Galaxy Watch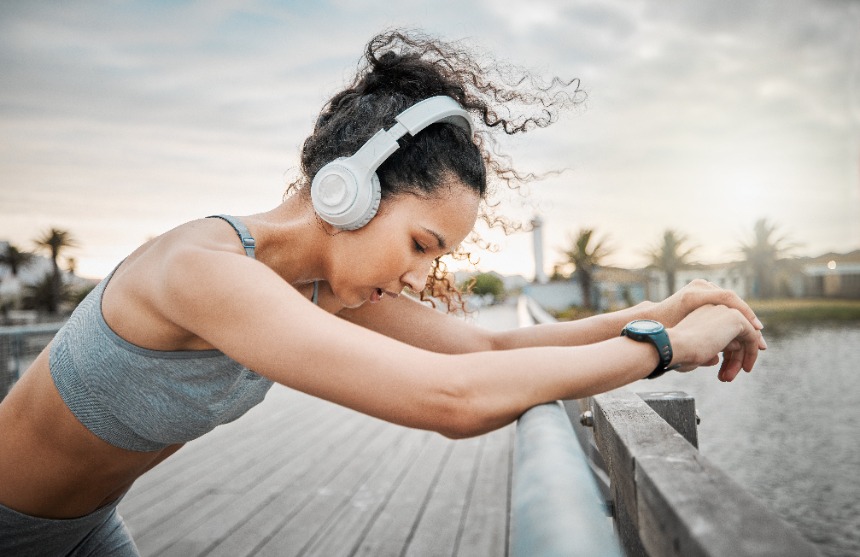 If you have an Android phone but want a smartwatch, the Galaxy Watch 4 or 5 are the best options right now.
The Galaxy Watches work with several music services, but the best ones are Spotify and YouTube Music. These two apps will give users the best experience possible.
You can stream and download music to the device to listen to. You don't need to have your phone, and you don't even need to have headphones. It's best to listen to music with Bluetooth headphones, but the Samsung watch does have a built-in speaker and mic so that users can answer calls with their watch and listen to music through the speaker.
These watches are more similar to Apple Watches. The watch also has an optical heart rate sensor. The base of the watch is also curved to help keep the watch in place, helping with a common weakness of optical heart rate sensors.
This is a great option if you want a watch that can play music, especially if you're an Android user. If you want a more Polar-like experience, Garmin is probably a better option, and if you're an Apple user, the Apple Watch is probably going to be better for you to use as well.