Here's How To Turn Off Fitbit Charge 4
There are so many new versions of Fitbits. Fitbits can be amazing tools that are used to track health and empower people to make the best choices for their lifestyle. They can also be confusing to handle and use at times, especially when you want to turn your Fitbit off.
To turn off a Fitbit Charge 4, use the settings on the device or force a hard reset. When it is responsive, selecting the settings app and navigating to the device will offer a reboot option. If the device is unresponsive, the owner will need to perform a hard reset using the charger.
Now that it is clear how to turn off a Fitbit Charge 4, there are some other aspects of this model worth investigating. Some of these things include going over include what a Fitbit Charge 4 is, what makes the Fitbit Charge 4 unique from other models of Fitbits, how to turn a Fitbit Charge 4 on and off, and how to maintain and take care of a Fitbit Charge 4.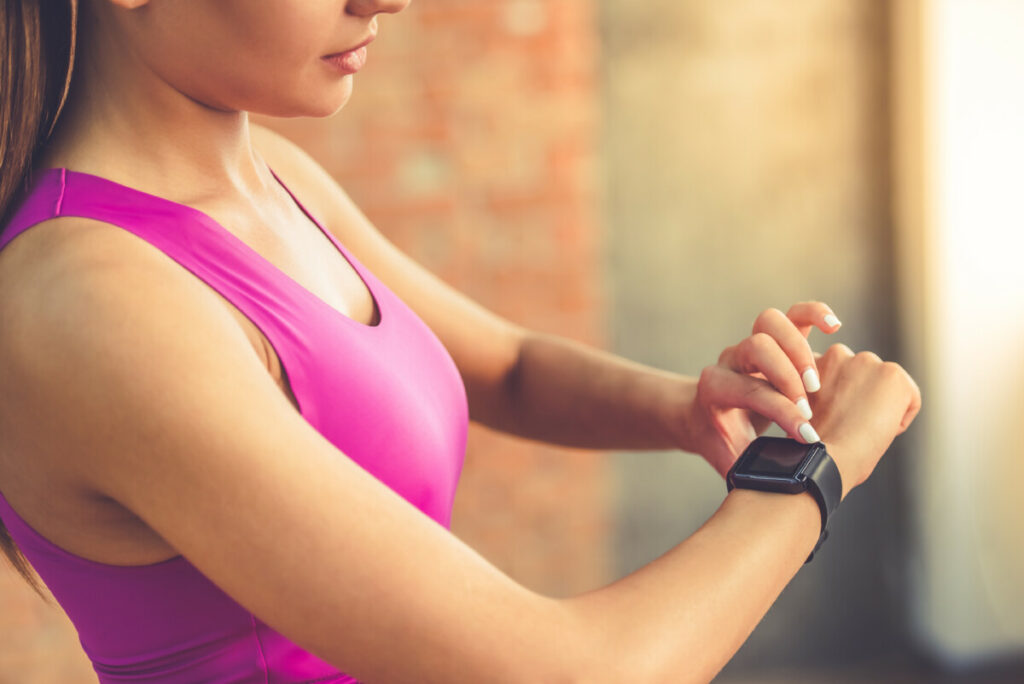 What is a Fitbit Charge 4?
A Fitbit Charge is a specific line of fitness tracker. Fitbit Chargers are considered the highest-quality line of fitness trackers made by Fitbit. They are the most expensive, but they also have the most unique characteristics. They have a lot of colors and different-sized bands.
Some special editions of Fitbit Charge models have Fitbit Pay. Fitbit Pay is similar to other payment apps on mobile devices. All Fitbit Charge models have a touchscreen and are able to give phone notifications and have water resistance and normal health tracking.
The Fitbit Charge 4 is one of the newest generations of a fitness tracker in the Charger line. It came out in April 2020. There is a 5th generation Fitbit Charge that came out in August 2021.
What Makes a Fitbit Charge 4 Unique?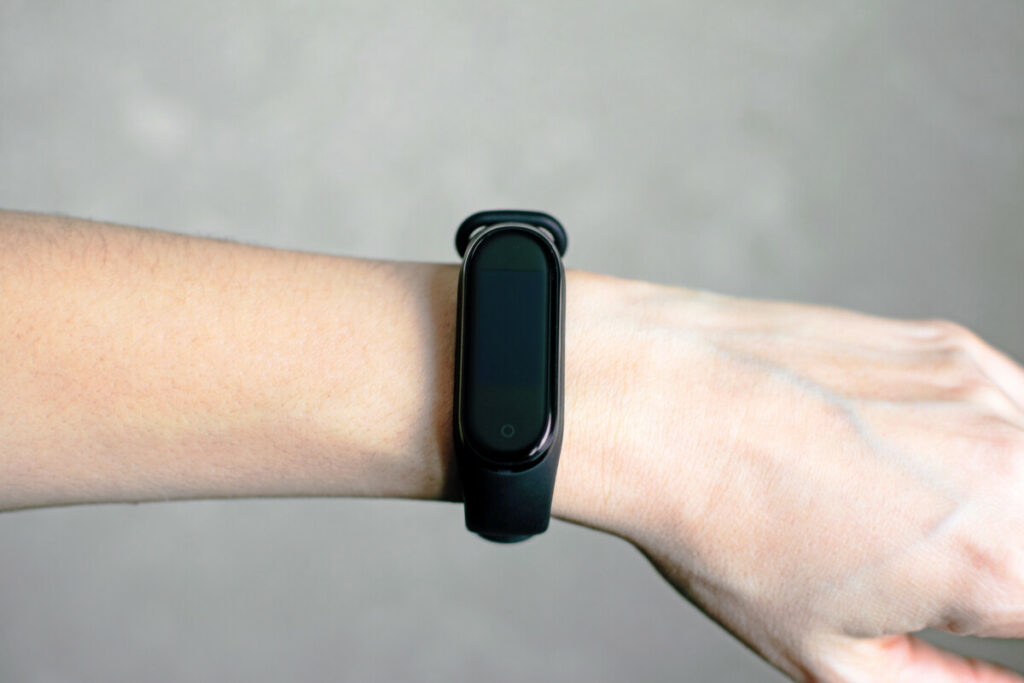 Between generations, there are a few different factors between each generation. The Fitbit Charge 4 has all of the previous features with a modern edge. A person can use Fitbit Pay on a Fitbit Charge 4. There are 20 different exercise modes so users can make activity-specific goals and get specific measurements in real time. It has new blood oxygen rate sensors and also measures your heart rate. It can also control your music through the Fitbit Charge 4.
One of the best features is its GPS feature. The device is able to track the distance and the route a person takes. This information is available to the user after they return home or view the app. The best part is that the battery lasts a really long time. It will last up to a week on one charge!
How to Turn a Fitbit Charge 4 On and Off
Unlike previous generations of the Fitbit Charge, the 4th generation doesn't have a physical button that people can press to turn the device on and off. The device has two options for turning it on and off. If a person is wanting to turn the device off, there are two options when it is responsive and when the device is not responsive.
The Device is Responsive
If the device is responsive, the turn-off process is much easier than when it is unresponsive. It just requires you to open the settings, select About, then click on Reboot the Device. This should cause the device to shut down and restart itself. The device will also vibrate once it turns back on.
The Device is Unresponsive
If the device is unresponsive, you will need to grab the charger. Once the charger is plugged in, plug the device in. Once the device is plugged in, hold the side indent/button for about 8 seconds. Once that is done, release the button and wait. The device should turn itself back on and vibrate as it does so.
When you need to turn the device on, you need to charge it (for the first time outside of the box) and press the button on the side. Pressing the button on the side finishes the circuit and allows the device to turn on.
How to Maintain and Take Care of a Fitbit Charge 4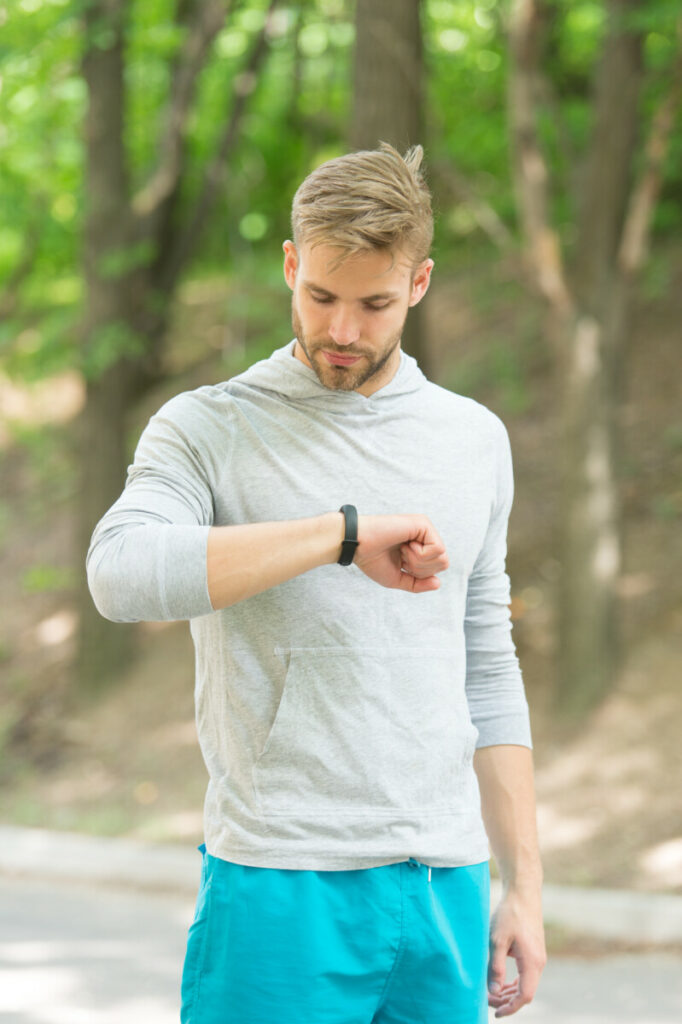 With each model of Fitbit, there are some important things to consider when it comes to Fitbit care. These things include keeping your Fitbit clean, keeping your Fitbit away from dangerous substances, and personal welfare.
Fitbit Charge 4s can withstand water. This can make it tempting to leave it on in the shower or during certain water sports. Water resistance doesn't necessarily mean that people should wear their Fitbit in the shower.
Keeping a Fitbit on in the shower can lead to the device being coated in shampoo, conditioners, or soap. These substances can lead to long-term damage and shorten the life of your Fitbit.
Other substances that can cause damage to Fitbits include hand sanitizer, dish soap, house cleaners, sunscreen, and insect repellent. All of these substances can lead to long-term product damage. The best way to clean the product is to use soap-free cleansers and water. After washing it, it is important to dry it completely.
There are some bands that only should be worn during casual activities. These types of bands can be made of leather or metal. Generally, a good rule of thumb is to not wear non-rubber bands during heavy exercise.
Another good thing to note is that the Fitbit Charge 4 has a hole in the bottom of the device. This hole allows a sensor to tell when a person goes up and down steps. It is important to not stick anything in the hole of the device.
Other than product care, it is important for people to remember to take breaks from wearing their Fitbit Charge 4. People can get skin issues from wearing their Fitbit for too long.
The business recommends taking it off for showers or short periods of time. This allows the skin under the band to breathe and stops moisture from being contained. This should reduce wrist pain as well.
Overall, it is relatively easy to turn a Fitbit Charge 4 on and off.