Here's How To Know Which Fitbit You Have (Explained!)
Fitbit has some amazing fitness trackers and smartwatches. However, since most models look almost alike, how do you know which Fitbit you have?
First, you can check your Fitbit model using the Fitbit app. You can also do it by checking your device's packaging. Android Fast Pair gives you the name of your Fitbit when you're connecting to it. Lastly, the Fitbit products will have your model based on the specs.
As lovers of smartwatch technology, we understand how curious users are about their equipment. At least we were. That's why we have put together a list of ways to determine the make and model of your Fitbit.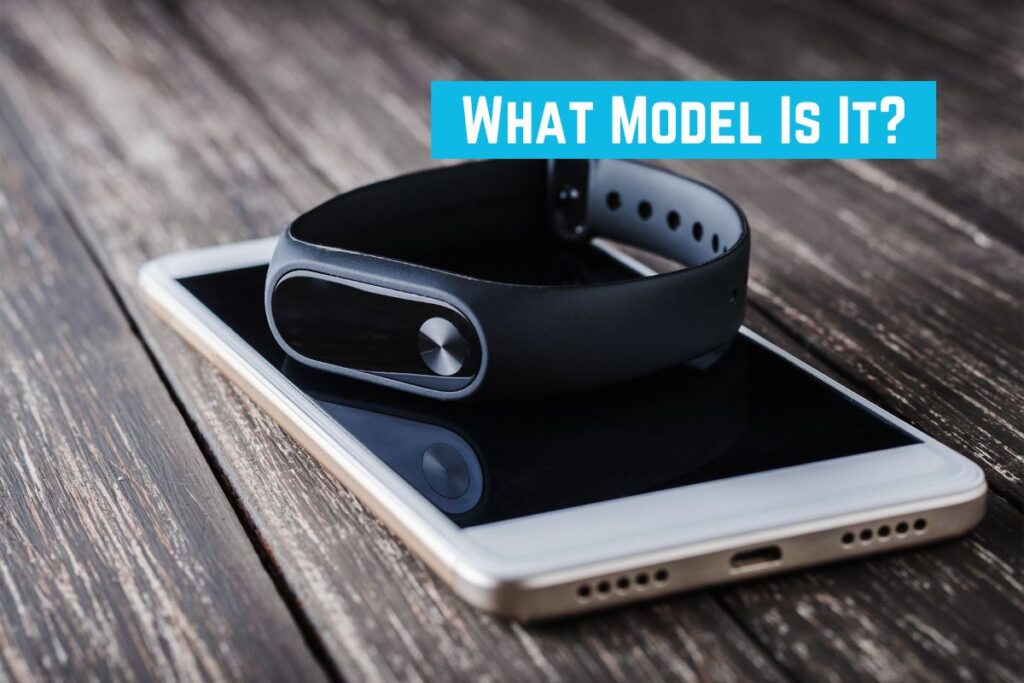 Ways to Find Out the Make and Model of Your Fitbit
Check the Packaging
One way to track your progress is by using a Fitbit; if you have one, knowing your make and model is essential. How do you find out? It's simple – just check the package!
All Fitbits come with packaging consisting of a cardboard box marked with the product name, a standard-sized silver and black logo sticker, a QR code sticker featuring a colorful design, and your purchase receipt or barcode label.
Inside the box, details such as model numbers are also printed in white capital letters. Once you have this information, it's easy to search online if you want to buy accessories or check updates related to the specific model.
Therefore, taking 5 minutes to check the package will give you all the information you need about your Fitbit.
Visit Your eCommerce Site
Checking the shopping history on an eCommerce site can be a helpful way for customers to know what products they've purchased in past orders.
By doing this, individuals can track what items they've bought over time and identify preferences for certain manufacturers or models.
For example, if someone is trying to find out the make and model of their Fitbit watch, checking their shopping history could provide that information without needing to search through the packaging or paperwork from the purchase.
Additionally, it can also be useful for keeping up with warranties, as some product codes may have changed since the initial purchase, and a customer's shopping history can help locate the updated information.
The data on an individual's shopping history is private and fully protected by industry-standard measures, so users should feel safe knowing it is secure when they need access to it.
With a few simple steps, customers can conveniently keep track of their past eCommerce shopping details and explore how their buying habits might have changed over time.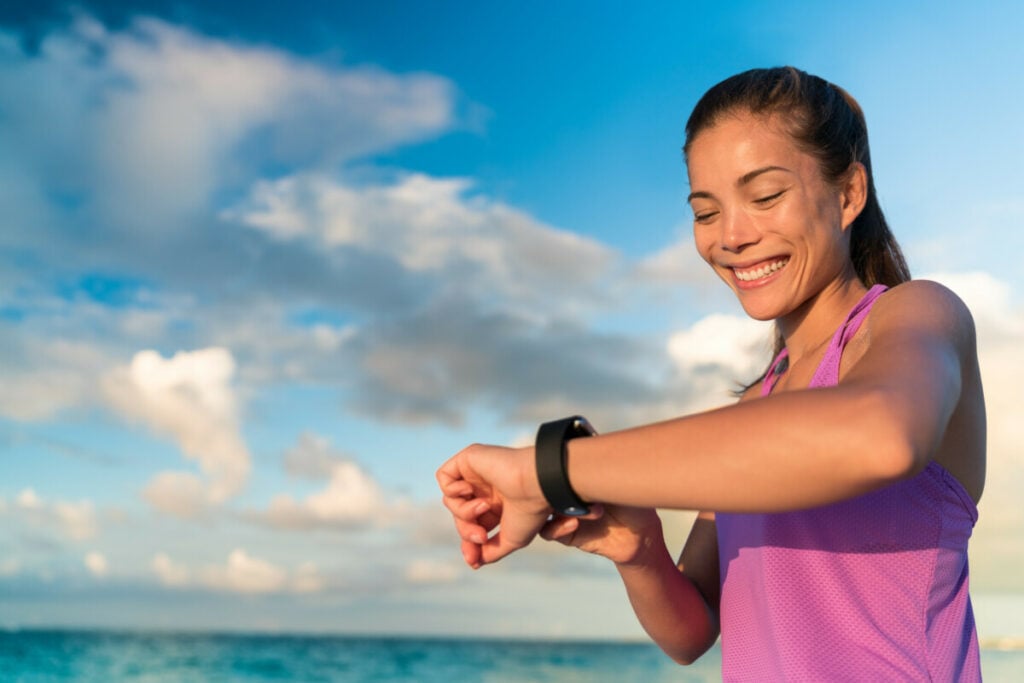 Use the Fitbit App
Knowing the make and model of your Fitbit can be essential for troubleshooting any issue or technical difficulty that you may have.
How do you find out what type of Fitbit you own? Fortunately, it's a simple process to locate this information. If you open the Fitbit App on your device and tap on the profile icon in the top left corner, you'll see all of your connected devices.
Here, you'll be able to scroll through and locate the device connected to your account. The name, along with the model number, will appear beneath each device listed.
Once you've identified your Fitbit's make and model number, you can use this when seeking help from customer service or researching user instructions within the app.
Use Your Fitbit Device
To use your Fitbit device to find out the make and model of your Fitbit, launch the Settings app on your phone.
From there, you'll see a list of options; scroll down until you reach "About." Select this option, which should give you an overview of all the important information about your Fitbit device.
On this screen, you should be able to see what make and model is associated with your particular device.
This makes it much easier to get the most helpful customer support when needed or if you need specific replacement parts.
Knowing your exact fit may also make it easier to use the right compatible charging equipment or accessories for your device.
Keeping track of such details can ensure that your Fitbit experience is as seamless as possible both now and in the future. Understanding as much about your device as possible can help you use its many features with full confidence.
To use it correctly and more effectively, use it correctly by being aware of the information available under "About" in the Settings app on your phone.
That way, you know more about how best to use and maintain it for maximum performance. Knowing these details will ensure that each use is better than the last one! Taking care of upkeep keeps devices working longer because users know exactly how to use them!
Android Fast pair
Android Fast pair can be a great tool for those with a Fitbit who are unsure of the make and model. With Android Fast pair, you can quickly identify your Fitbit make and model in no time.
All you need to do is download the free Android app onto your smartphone, open it up, find the Bluetooth connection settings on your device, and select your Fitbit device. After that, you'll get all the details about its make and model right on your phone.
Additionally, Android Fast Pair makes it easy to locate any compatible devices in range by scanning for Bluetooth connection within 250 feet.
This makes connecting other Bluetooth-enabled devices to an Android phone or tablet even easier than before!
There's never been a better way to keep tabs on what kind of Fitbit you have, so be sure to give Android Fast Pair a try next time you're looking for more information about your wearable device.
Visit the Fitbit Products Page
Shopping for a Fitbit activity tracker can be an intimidating and overwhelming experience due to the numerous models, features, accessories, and sizes available.
However, if you already have a Fitbit but aren't sure which model it is, you can easily find out with just a few clicks of your mouse. Check the official Fitbit Products Page on their website to discover the make and model of your Fitbit.
Simply look through the different categories provided, such as "Smartwatches and Activity Trackers" or "Smart Scales," then determine whether you have one of the earlier versions of Fitbit or new models such as Ace 2, Versa 3, or Inspire 3.
Remember that you may also need to consider other factors like band size when trying to identify exactly which type of tracker you have.
Check the Fitbit Products page today to get accurate info on your device so that you can maximize its use as a wellness tracker. You'll be glad you did!
Reasons to Determine the Make and Model of Your Fitbit
Knowing which make and model of the Fitbit you own can be extremely helpful in many different scenarios.
First, if your Fitbit ever needs repairs or upgrades, knowing the exact model is a must to find the right replacement parts or compatible accessories.
Second, depending on your make and model, it may be possible to upgrade certain features via software updates or new app downloads that are unavailable for all models.
Third, having a specific understanding of your device can help you determine if its capabilities are still up-to-date, given the rapid advancement of fitness-tracking technology.
Fourth, being aware of the model text can benefit more than just you; when gifting a Fitbit to someone, it's important to know their device type since each person's activity levels could vary greatly from one Fitbit owner to another.
Lastly, by familiarizing yourself with the exact model and its available functions, you can maximize its potential and learn how to best use it for tracking your fitness goals and progress.
In conclusion, there are many reasons why it helps to determine the make and model of your Fitbit.
It will ensure continued performance and compatibility and allow you to take full advantage of all this powerful device can offer for monitoring your health and exercise regimen.
Key Takeaways
The packaging of your Fitbit can tell the make and model of your Fitbit watch.
You can also visit the e-commerce website you bought the Fitbit device from.
The Fitbit app will tell you the model of your device.