Does Amazon Halo Work With Peloton
With the Amazon Halo being a popular fitness tracker and Peloton being one of the most popular exercise equipment manufacturers, many people want to use items from these two companies together. But does the Amazon Halo work with Peloton devices like their workout bike?
The Amazon Halo fitness tracker does not work with Peloton. However, one can wear an Amazon Halo while completing Peloton workouts. Both Amazon Halo and Peloton have IOS and Android Apps, but they can't sync with each other, even if they are on the same device.
To learn more about what apps the Amazon Halo and Peloton devices are compatible with, keep reading.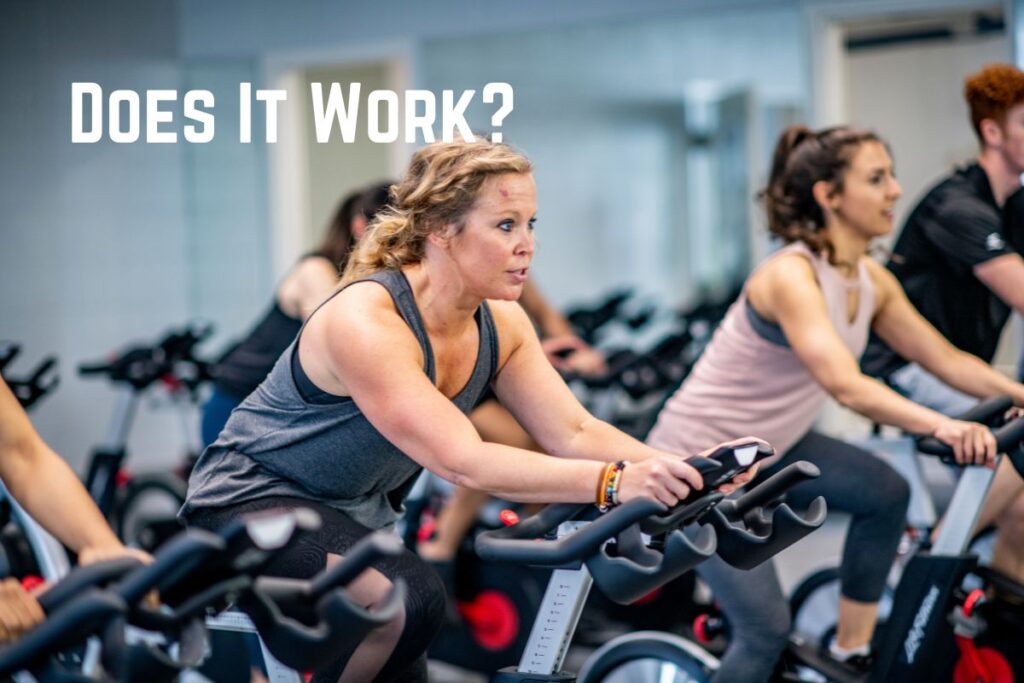 What is Amazon Halo Compatible With?
The Amazon Halo is compatible with most iOS and Android devices. However, the Amazon Halo app can't be downloaded onto many tablets, though you may be able to download it onto your iPad because it is supported by iOS.
If your iPhone or Android phone has iOS 13.0 or higher, you can download the Amazon Halo app to see the data that has been collected by your Amazon Halo fitness tracker. If you have an Android phone, make sure that it has been updated recently and has Android 8.0 or higher. If you don't you likely won't be able to download the Amazon Halo app, as your phone will be outdated and not supported by Amazon support.
Does Amazon Halo Sync With Other Apps?
Amazon Halo syncs with a few other apps that are commonly used by people that are trying to keep track of their fitness, but it is also not supported by many apps. The Amazon Halo is meant to be supported by the Amazon Halo app, and not by third-party apps.
That being said, here are the apps that you can sync your Amazon Halo fitness data:
CLMBR
Apple Fit
iFit
MyFitnessPal
NordicTrack
S Health
OpenFit
Google Fit
Jawbone
Fitbit
Bouts
Here is what you will need to do to make it so your Amazon Halo can sync to apps other than the Amazon Halo app:
Open the Amazon Halo app on your phone or another compatible device.
Click on "Settings"
Go to "Data and Privacy"
Click on "Account Linking"
You will see a list of third-party apps that you have downloaded on your phone. Click on the app that you want to sync your Amazon Halo data to.
Choose the data that you want to share with the third-party app.
Click on "Continue". Your Amazon Halo fitness data is now synced with two apps.
If your Amazon Halo fitness tracker or phone hasn't been updated in a while, you will likely have trouble syncing your Amazon Halo fitness data to another app. Make sure your Amazon Halo app has recently been updated, as well as your phone and the app that you want to sync your fitness data to.
If your Amazon Halo was made before 2021, it likely won't be able to sync your fitness data to a third-party app, as the feature was not available until 2021.
What Apps Can You Use With Peloton?
You can't connect other apps to Peloton, but if you wear your Apple Watch during your Peloton workout, it will track your activity data.
Peloton has its own app that you can download onto Apple and Android devices, which means the company has no reason to make it so that other apps can work with its equipment.
However, you can export your Peloton data to your Strava or Fitbit apps.
Can I Buy Peloton on Amazon?
You can buy Peloton equipment and clothing on Amazon, as Peloton has an Amazon storefront. This is incredibly convenient because if you have Amazon Prime, you can get all of the Peloton equipment and apparel that you want to be delivered straight to your door within a few days.
When you purchase things directly from Peloton, it typically takes between 2-5 days to ship, not including the time it will take for it to actually arrive at your house. This means that if you purchase Peloton items through Amazon, you will get what you ordered faster than if you ordered directly from Peloton.
If you order a Peloton Bike on Amazon, you can choose to have it built by the people who delivered it or choose to put it together yourself. All you need to do is select the "Expert Delivery" option and schedule a time for your package to be delivered.
However, this option is only available in a few areas, so whether or not you will be able to choose whether or not to build it yourself will vary depending on where you live and what options are available in your area.
If you know that Peloton is currently having a sale and want to purchase it directly from them so you can take advantage of said sale, don't worry, as sometimes Amazon also has sales on Peloton items that match the sales that Peloton promotes.
Peloton items are expensive, but no matter if you purchase Peloton items from Amazon or directly from Peloton, you will be able to finance your purchase. Also, if you don't like the Peloton item that you purchased on Amazon, you can return it as long as you return it within 30 days.
While your Amazon Halo won't work with Peloton to track your workouts, you can wear your Amazon Halo while using Peloton workout equipment so that it will track your workout. However, if you use a Peloton Bike, you will need to put your Amazon Halo into "cycling" mode for it to accurately track your workout. If you find that your Amazon Halo isn't accurately tracking your Peloton workout because it doesn't match your Peloton activity information, wear it on your ankle instead of your wrist while using your Peloton Bike.
Overall, if you want to track your fitness information while using Peloton workout equipment, you will have to use the Peloton activity tracking information and export it to one of the few apps that you are able to sync Peloton data to. Luckily, if you have the Peloton app on your iPhone or Android phone, you can keep your activity data with you at all times.