Do Polar Watches Count Steps?
One of the most common features of modern watches is their ability to track your steps. It can be really fun to see how many steps you take in one day or to make a competition with family or coworkers on who can get the most daily steps. If this describes you, you are going to want to find a watch that will be able to track your steps accurately, and you may be wondering if Polar watches can do so.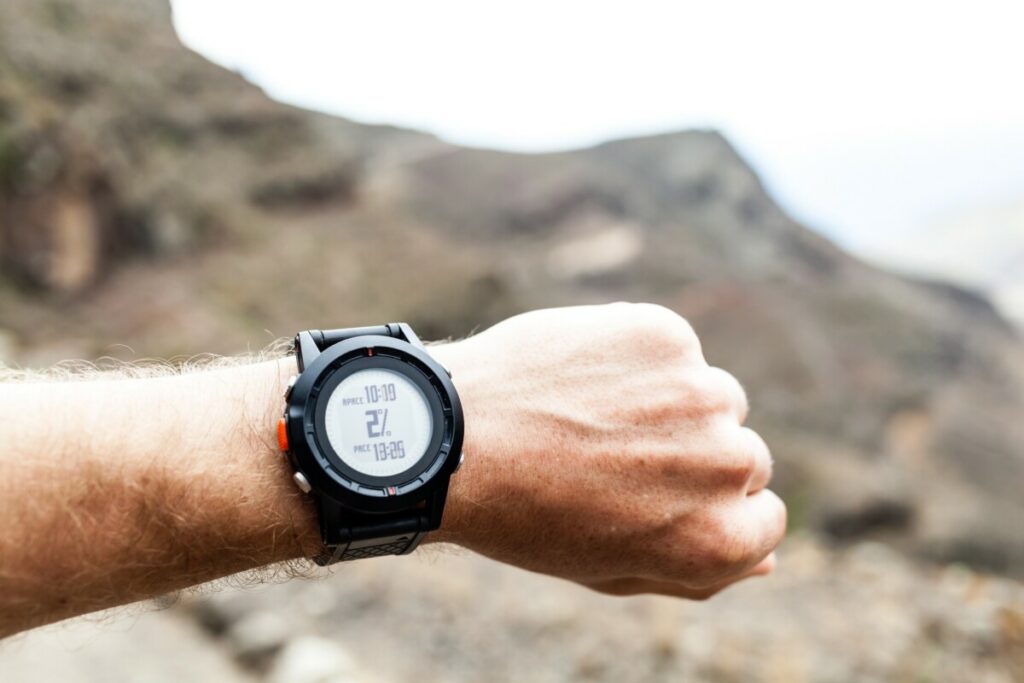 Most Polar Watches track steps, with the Polar Beat being the only exception. Since Beat is an app, not a full device, it will not track steps. However, the Polar Vantage V2, as well as the Ignite 2 and Ignite 3, will all track a user's steps. These devices have additional features as well.
While it is nice to have a watch that tracks your steps, sometimes you are going to want something that provides a bit more utility. For this reason, we have talked about popular Polar watches below, describing their basic fitness features.
Does Polar Beat Count Steps?
The first Polar product we are going to take a look at is the Polar Beat. Unlike the other things below, Polar Beat is not a watch. Instead, it is an application that can be used with a smartphone.
By using this app, users will be able to keep track of their activities as well as what shape their body is in. This will allow you to keep all of your fitness activities in one place as well as visualize your progress through days and weeks of workouts.
One thing that Polar Beat will not do is count a user's steps. The most common way that people track their steps is with a device that is usually worn on the wrist that has a sensor on it.
This sensor can detach when the user is walking or running and will count the number of steps that are taken. Since Polar Beat is an app, it does not have this sensor and is unable to track the number of steps taken.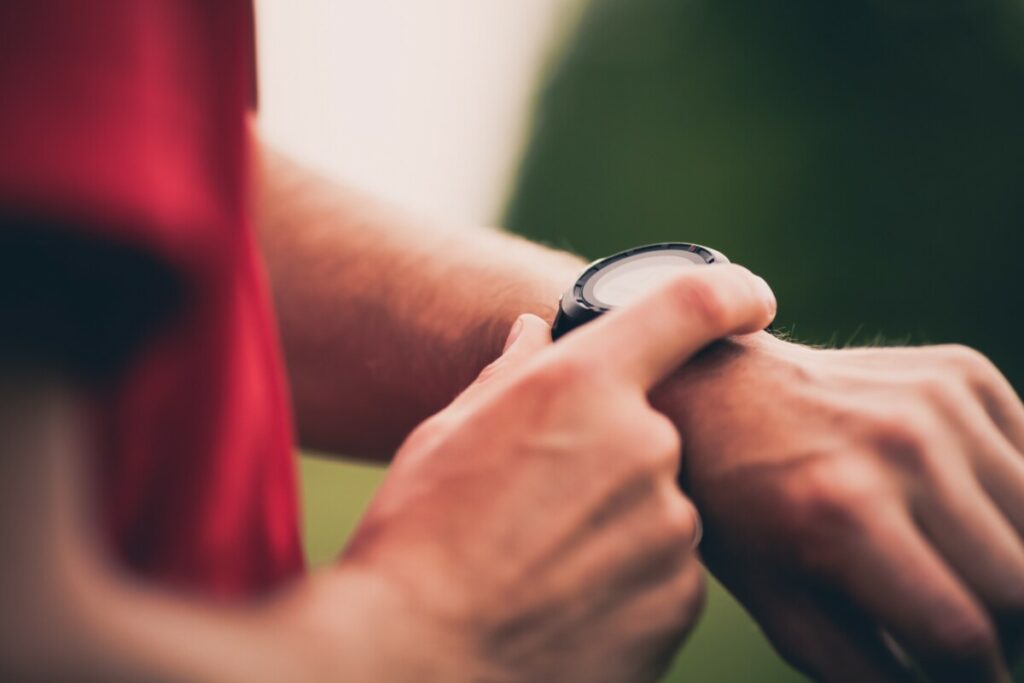 Some features that Polar Beat does have includes an exercise diary, options for you to set fitness goals, and personal achievements, as well as access to an online portal where you can view all of your data. The app is compatible with both Android and IOS devices.
Does Polar Ignite Count Steps?
The next thing that we are going to look at is the Polar Ignite watch. There are two different models that we will take a look at here. Each of these watches has a slightly different collection of features and data they will collect. We will go over some general information about the Polar Ignite watches, then will delve more deeply into their differences.
The Polar Ignite is one of Polar's most popular type of watches. These watches are intended to be used by those interested in their overall health. These watches come equipped with basic features like activity tracking and records of your past workouts.
They also have features that track your sleep and provide recovery tips so that you can be ready for your next day of training. If you are looking for a watch that will be your fitness companion without breaking the bank, you will want to check out the Polar Ignite.
Polar Ignite 2
This is the slightly older model of the Polar Ignite. While it is a bit older it does share many features with the new model. Among these shared features is the watch tracking the user's steps and heart rate. By tracking these the watch is able to monitor your body throughout the day, not just only when you are engaged in a workout.
The watch comes with a 20-hour training battery life or 120 hours when in watch mode. The watch can track your sleep patterns and recommend the optimal time for you to be in bed. This watch is also the cheapest one that we talk about here.
Polar Ignite 3
The newer version of the Polar Ignite carries many of the same features as its predecessor and has some new features. Like the Ignite 2, this watch has a step counter, activity tracking, and sleep pattern analysis. It also has some expanded features. Not only does this watch tell you how you slept, but it can also recommend behavior changes during the day that will help you maximize your sleep with Sleep Wise.
The watch comes with a battery life of 30 hours when used for activity tracking or 120 hours when left in watch mode. The watch provides several new recovery trackers as well as access to features that help you maximize your health choices to live in a healthy way.
Does Polar Vantage V2 Count Steps?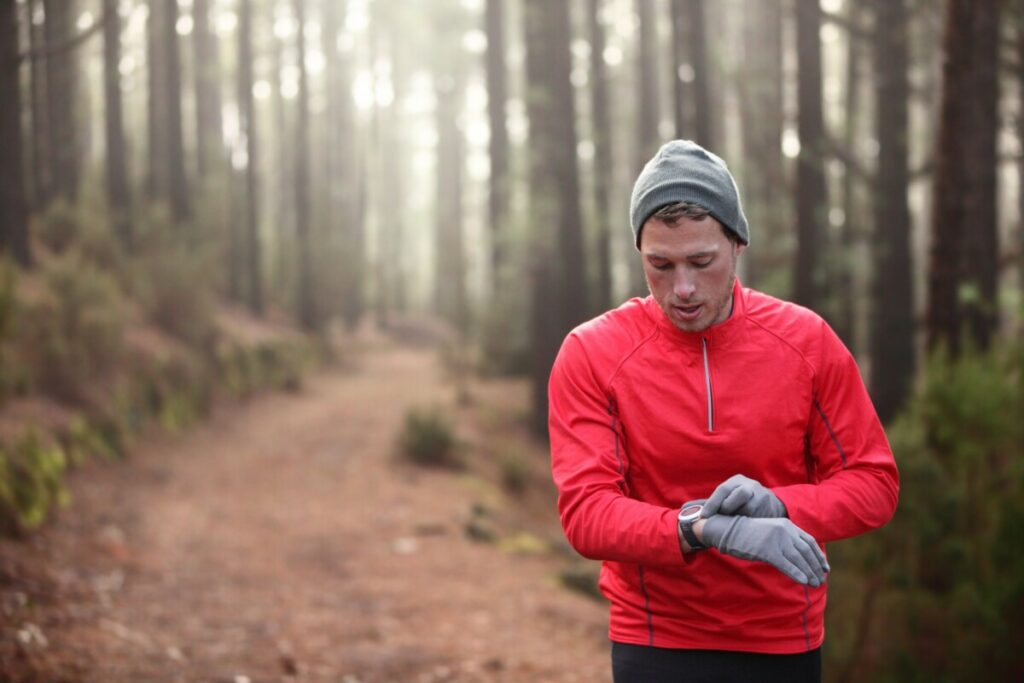 If you want a watch that will be your partner through a variety of sports, you may want to take a look at the Polar Vantage V2. While the Polar Ignite series is meant for those with an interest in their health, the Polar Vantage is meant for those who are multisport athletes. With users who may try a different physical activity each day of the week, the Polar Vantage has features that adjust depending on the activity, as well as some that are exclusive to the model.
Starting out the Polar Vantage has basic training features like step counters, heart rate tracking, and GPS functions. It has a battery life of 40 hours while training and up to 168 when in watch mode. To aid in more specialized settings, it also has a barometer to track your altitude changes.
It is usable in water up to 100 meters deep and has options to track up to 130 different sports. With a wider range of services, this really is the best watch here for the exploring athlete.
How Does A Polar Watch Calculate Activity?
By using a variety of sensors, a Polar Watch is able to track a users' activities and provide them feedback. Many of the Polar watches come with standard features of step counters, accelerometers, and GPS tracking. By combining these features along with additional sensors, a Polar watch is able to calculate the length, intensity, and duration of an activity and use this data to determine how the user can best recover before their next activity.