Broken Fitbit Strap? No Problem! Here's What to Do
If the strap of your Fitbit has broken, you may be wondering what to do. Fortunately, all is not lost! You can easily fix a broken Fitbit strap.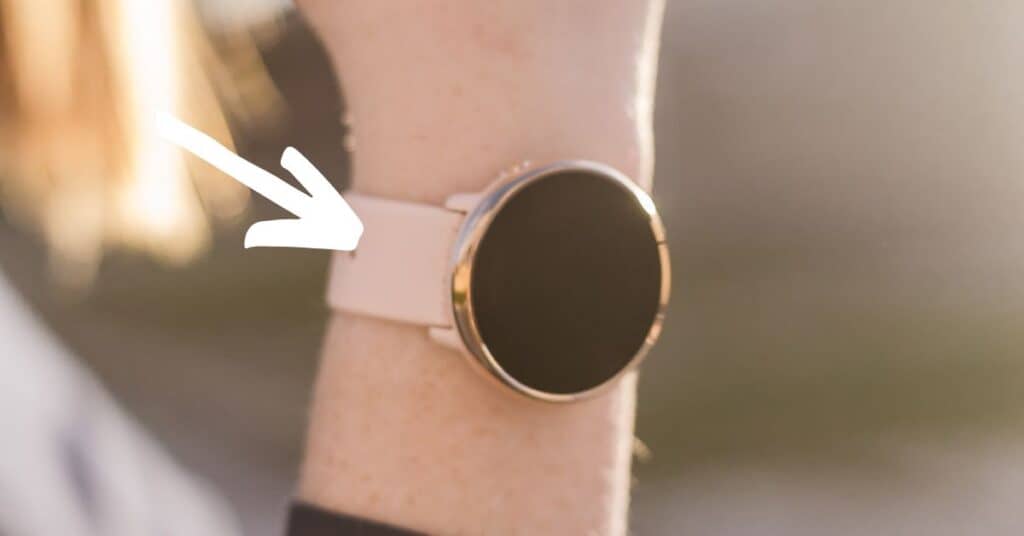 Identify what type of Fitbit you have, and try to find an exact replacement for the broken strap. Once you have a new strap, remove the old one by pressing down on two small buttons located at both ends of the band near the tracker itself.
We know all about fitness trackers like Fitbit and how you can troubleshoot minor problems with them. That way you will be able to handle any problems that you may face with your Fitbit. If you're looking for how to fix broken straps on your Fitbit, read on to learn more.
Does the Fitbit Band Have a Replacement Warranty?
Fitbit offers a replacement warranty for select products, and the terms of this warranty vary depending on the product and country where purchased. Generally, you'll be eligible to receive a one-time replacement during the applicable limited warranty period if your device has a manufacturer defect that is covered by the Warranty Terms.
You can learn more about the specifics of your product's warranty from the support page on Fitbit's website or by contacting their customer service team. If you have any additional questions about replacing or repairing your Fitbit device, please contact their customer service team for assistance.
Fitbit also offers a 45-day money-back guarantee on all products purchased directly from them, and if you aren't satisfied with your product from Fitbit for whatever reason, you may return it within 45 days of purchase for a full refund or exchange.
To request a refund, please visit their support page and follow the instructions provided. You should note that any refunds or exchanges on purchases from third-party retailers must be handled through those retailers.
Overall, Fitbit stands behind its products and is committed to providing customers with excellent customer service. They offer warranty protection as well as a money-back guarantee for qualifying products purchased directly from them.
What Happens If Your Fitbit Band Breaks?
If your Fitbit band breaks, there are a few options available to you, and if the band is still under warranty, you can contact Fitbit Customer Service and they will likely offer you a replacement or repair at no additional cost. If the device is out of warranty, you may be able to purchase a new band from an authorized reseller or directly from Fitbit.
In addition, some stores have begun offering repairs for broken bands, although these services are not officially endorsed by Fitbit. In any case, if your Fitbit band breaks it's important to make sure that it's properly disposed of in order to protect your personal data and avoid accidental damage to the environment.
If you find yourself dealing with a broken Fitbit band, it might be time to consider getting a new one. There are many different types and styles of bands available, so you'll likely find something that fits your needs. Plus, newer models often come with enhanced features and better battery life – so you can get back to tracking your health goals in no time.
No matter what you decide to do, taking care of your Fitbit band is important for keeping your data safe and ensuring the product keeps functioning as intended. You should know that if your Fitbit band breaks, you can extend its life while also protecting yourself and the environment.
How Do You Fix a Broken Fitbit Band?
If your Fitbit band is broken, there are several options for getting it fixed, and depending on the type of damage, you may be able to make repairs yourself using tools and materials from a home repair kit. If the damage is too severe, you may need to send it in for professional repair or replace it altogether.
For minor issues such as rips or tears in the band, simply patching up the damage with strong adhesive can work wonders, while you can also sew any separated edges together with a needle and thread if necessary.
If the watch face has been damaged or cracked, glue or tape won't fix this issue, as instead you will have to purchase a replacement part online and install it yourself. While this can be a tricky process, there are plenty of detailed tutorials online that can walk you through the process.
In more serious cases where the damage is too severe to repair yourself, such as when the band has been completely detached from the watch, your best option may be to send it in for professional repair or replacement. However this will likely cost more than fixing it yourself, so it's best to do your research and compare prices before making a decision.
No matter what type of damage your Fitbit has incurred, with the right tools and materials you can make quick fixes or get professional help if necessary. With patience and attention to detail, you can have your Fitbit back up and running in no time.
Can a Fitbit Band Be Replaced?
Many people wonder if a Fitbit band can be replaced, and they should know that it can be done, while there are a few ways to replace your Fitbit band. You can purchase additional bands from Fitbit's website or through third-party retailers and swap out the old band with the new one. Alternatively, you can order a replacement or upgrade directly from Fitbit if your original band is damaged or has become unusable due to wear and tear.
Whether you are replacing your current band because it no longer fits properly or upgrading it for aesthetic reasons, there are several options to choose from when purchasing a new one. In addition to the classic rubberized bands, there are leather and metal options available for some models of Fitbits as well as interchangeable accessory bands that come in different materials and colors.
It is important to keep in mind that the type of Fitbit band you choose should be compatible with your specific model, as different models require different sizes and styles of bands. If you are unsure which band will fit your device, it is best to double check the packaging or contact a customer service representative for assistance.
Replacing a Fitbit band is quick and easy and can help extend the life of your device while giving it an updated look, and with so many options available, there's no reason why you shouldn't be able to find just the right one.
How Do I Replace My Fitbit Band?
Replacing your Fitbit band is an easy process, as you'll have to purchase a replacement band, and then follow the instructions provided with your Fitbit device to remove and replace the old band with the new one.
You will need to make sure you have purchased the appropriate size and type of replacement band for your Fitbit device. It's important to choose a compatible replacement that fits securely around your wrist so you can enjoy comfortable all-day wear.
Once you've found the right fit, simply remove the old band by pressing down on either side of its frame until it releases from its clasp. After that, attach the new band in reverse order: insert it into its frame and press down on both sides until it clicks into place.
Once the new band is in place, you can go back to tracking all your daily activities with ease and accuracy.
Key Takeaways
Fitbit offers a replacement warranty for select products.
If your Fitbit band is broken, there are several options for getting it fixed.
Replacing your Fitbit band is an easy process.
If you're dealing with a broken Fitbit band, it might be time to get a new one.